Next Level members have unlimited access to yoga, cycle, boxing, HIIT, Barre, Pilates, meditation & more! One to One Fitness members receive discounted Next Level membership rates, as do students, seniors, military and affiliates.
Welcome, Students! Check out Student Pricing!
$5 Classes!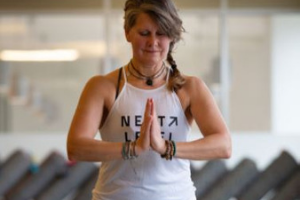 September 2-8  Everyone | Public!
We are excited to start a new semester on campus! We are ready to help you make Next Level the place you go to de-stress, whether with high intensity or restorative classes and services. 
Three easy ways to sign up for classes!
 Apple app   Android app   Reserve your class online
August Special! Save 25%
August and save 25% off your first autopay! Simply sign up today and you will be discounted 25% off your first autopayment in September. Don't wait; start your fall exercise routine today!
Join us for a class today!
The Next Level App provides you the easiest access to reserve classes, adjust your class schedule, manage your account, and receive notifications!  
View the current schedule & reserve your classes via the links below and stay tuned for our Spring Semester schedule to be out soon!
 Apple app   Android app   Reserve your class online
Check out our schedule!  
For real-time schedule and instructors, visit our online schedule using the links above. 
Fall Schedule  Class Descriptions