Experience a unique fusion of poetry, string music, and African drumming at the Maltz Performing Arts Center on Thursday, March 30 at 7:30 pm. Cleveland's own spoken word artist Vision, Renovare Music, and drummers Ali Boyd, Rashon Blake and Derick Barnes join forces for an exploration of love, loss, and hope - pieces of life that can bring us all together. Join us for this celebration of diversity, unity, and connection.
Renovare Music
Renovare Music is a 501(c)3 nonprofit chamber ensemble that helps to bridge divided communities and create a restorative experience through music, stories, and conversations. Based in Cleveland, many of their concerts take place in marginalized spaces (ex. prisons, homeless shelters, hospitals), and feature the stories and creativity of marginalized and overlooked groups of people.
Above is video of Renovare's performance of two songs written by William Travance, with Renovare Music backing violin, cello, and vocals. 
Vision
Vision is poet extraordinaire, also based in Cleveland. She uses spoken word poetry to give life, and put together the puzzle pieces of life. 
The video above is PRESENT...a self care awareness poem with an important message.
You May Also Like These Upcoming Concerts
88bit
Video game music performed as a piano concerto--88bit is the alter ego of Cleveland composer and pianist Rob Kovacs.  Watch him perform live renditions of classic video game soundtracks, along with selections from the games of today.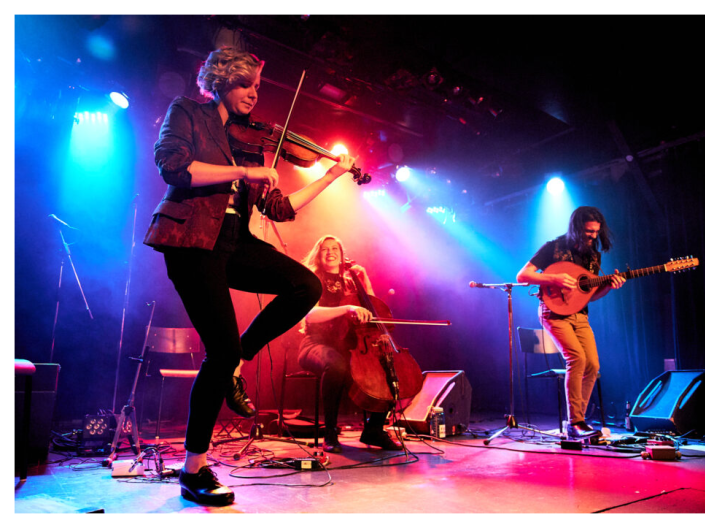 É.T.É
Award winning Canadian trio É.T.É bring their mix of Gaelic jazz, folk, and step dancing to the Maltz Center for an evening of music that will have your whole family dancing in their seats!