Open to the public, our workshops will provide you with specialized and focused attention on specific wellness or fitness areas. 
User's Guide to a Functional Ketogenic Diet
Wednesday, November 7th | 4:00-5:00pm | $30.00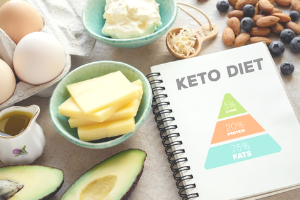 *5% off early bird special if you sign up by Wednesday Oct. 31st!
*Next Level members receive 10% off!
Have you or someone you know tried the Keto Diet? Have you heard of it and wondered if you should "Go Keto"?  It is the latest trend for weight loss, but is it actually beneficial or safe to try? Research supports that this diet can be effective for weight loss, improved insulin sensitivity, clearer memory and focus, and increased exercise efficacy. However, if not done correctly it can result in undesirable or even dangerous symptoms.
Join our Functional Nutrition Dietitian as she outlines the healthiest, safest and most effective approach to the ketogenic diet. Ryanne will provide grocery shopping lists, recipes, tracking tools, supplement and fun food product recommendations to help you successfully enjoy the benefits of this nutrition plan.
Register for the workshop using the links below
Apple App      Android App      Schedule Online
Hosting a special event or fundraiser? Reserve our studio!
Stay tuned; information and registration will be available soon!