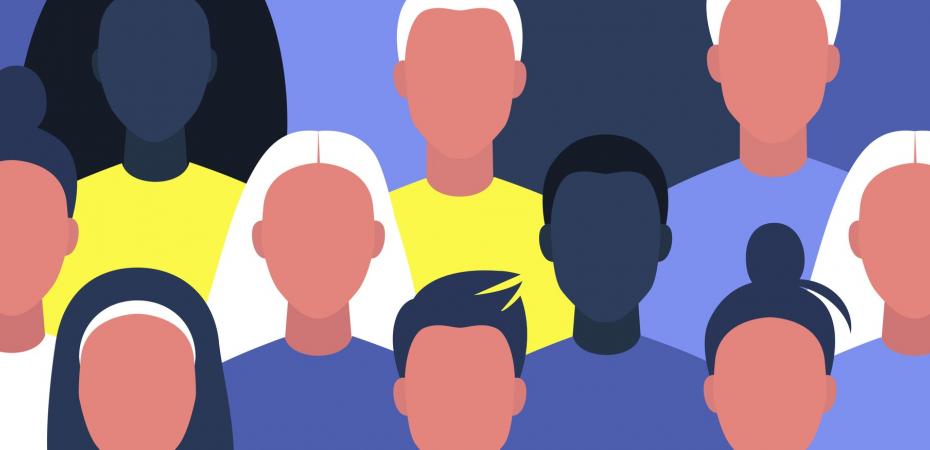 A Student-Led Task Force
The May 2020 murder of George Floyd and the events that followed prompted profound reflection for many in the Case Western Reserve University community. We thought carefully about the kind of community CWRU should strive to be. The university's June 2020 Day of Dialogue highlighted issues involving race on and beyond our campus. Other settings—including social media posts that we have read—have expressed concerns regarding behaviors and actions involving gender, sexual misconduct, LGBTQ+ populations, mental health, individuals with disabilities and more.
While the topics are diverse, they share common themes. Among the most prominent is one of the most fundamental: We have not yet fully become the kind of welcoming and inclusive community we can and should be. In response, a student-led task force was developed to examine the policies, practices and initiatives necessary to achieve a true culture of respect on our campus.
Seven (7), student-led committees were created which reported to an Executive Committee who will communicate updates to the President and the President's cabinet. Each committee has provided a written proposal of recommendations which has been vetted by the Executive Committee and, ultimately, will be considered by the President and the President's cabinet.
Important Dates
June 11, 2020: Spring Day of Dialogue
June 19, 2020: Juneteenth, Day of Observance 
July 21, 2020: Student-Led Task Force Created
September 10, 2020: Task Force Begins Engaging 192 Students Who Elected to Serve, Names Executive Board
September 17, 2020: Fall Day of Dialogue
November 13, 2020: Draft Proposals Due to Executive Board
December 2, 2020: Begin Gathering Student Feedback on Draft Proposals
December 16, 2020: Executive Board Meets to Review Initial Feedback
February 9, 2021: Feedback Period on Draft Proposals Ends
February thru May 2021: Final Proposals Reviewed by Executive Board
May thru June 2021: Initiatives Identified and Categorized
June 18, 2021: Juneteenth, Day of Observance
June 19, 2021: Juneteenth
Robert Solomon, Vice President for Inclusion, Diversity and Equal Opportunity, Co-Chair
Lou Stark, Vice President for Student Affairs, Co-Chair
Heather Burton, PhD: Senior Director for Faculty and Institutional Diversity
Wintana Eyob: Vice President of Diversity and Inclusion, Undergraduate Student Government (USG)
Ayesha Bell Hardaway, JD: Assistant Professor of Law and Co-Director of the Social Justice Institute
Erica Johnson: Director of Diversity and Inclusion, Graduate Student Council (GSC)
Dan Lee: Undergraduate, liaison with administrators of anonymous Instagram accounts regarding areas of concern at Case Western Reserve
Aaron McPeck: President, GSC 
Anna Miller: Director of Advocacy, GSC
Shirley Mosley: Associate Vice President and Dean of Students 
Naomi Sigg: Director of Multicultural Affairs
Kathy Petras: Director of Orientation and Associate Director Office of First-Year Experience and Family Programs
Dana Prince, PhD: Assistant Professor, Jack, Joseph and Morton Mandel School of Applied Social Sciences
Fatima Rahman: President, Undergraduate Diversity Council 
Jay Sangani, President, Student Health and Wellness Council 
Hunter Stecko: President, USG
Sophie Vilamara: Vice President of Student Life, USG