COVID-19 Update (3/24/20): The TVUC is currently closed to all students and visitors except employees deemed by CWRU as essential; these employees must use their CWRU IDs to access the facility. Complimentary breakfast and lunch are being provided to these essential employees out of Pinzas. A valid employee ID is required to be shown in order to be eligible to receive the essential employee meal. Access to the second floor is prohibited and all seating throughout the first floor has been removed in an effort to minimize the cleaning load. Event reservations have been cancelled and our team has been actively reaching out to contacts to reschedule at a later date. All offices within the TVUC have been closed. Thank you so much for your patience and understanding.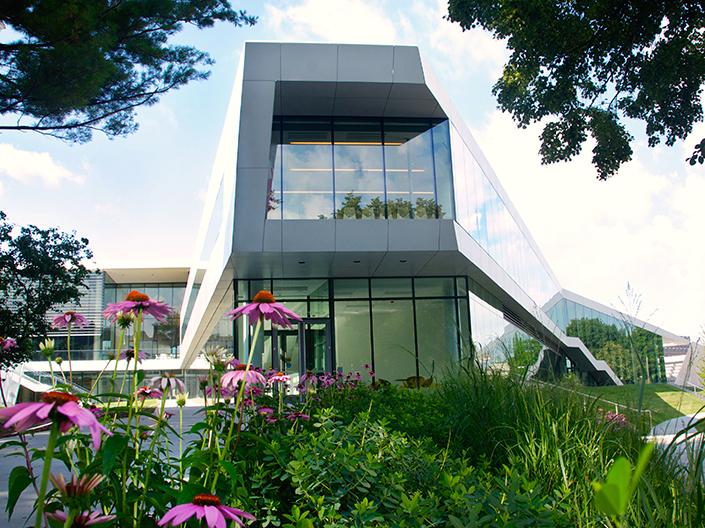 Award-winning Facility
As a LEED-certified building, the University Center houses six campus departments, nine events spaces, and six dining locations.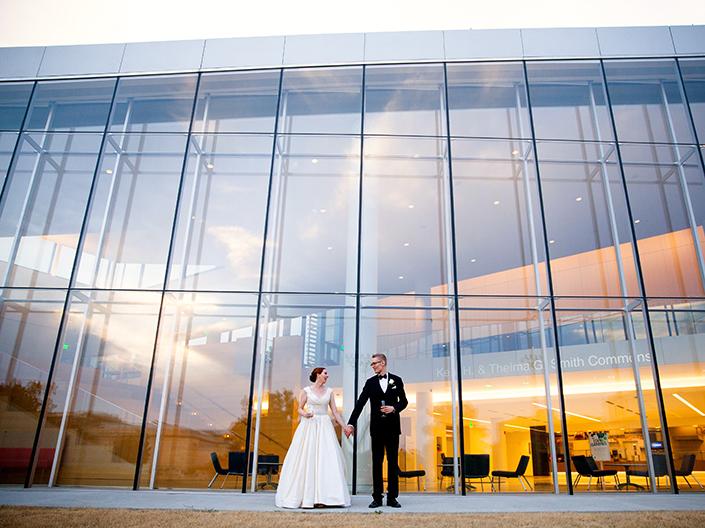 Designed for Events
The University Center is one of Cleveland's newest facilities to host meetings, fundraisers, receptions, conferences, weddings and more!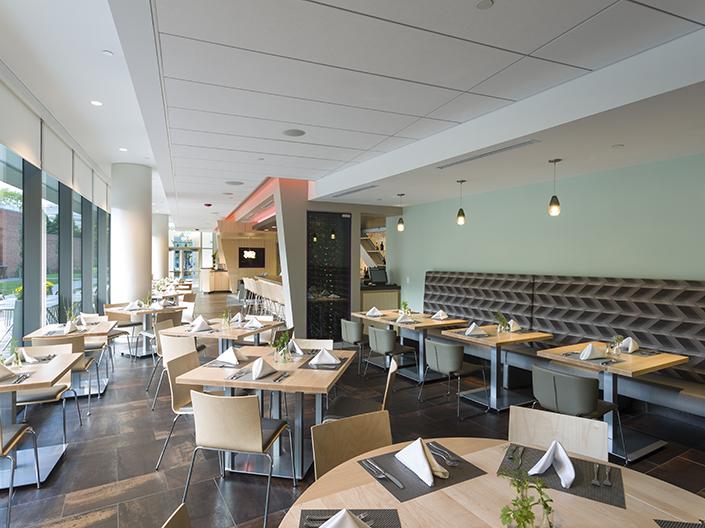 Cooking From Scratch
All of our dining locations are operated by Bon Appetit Management Co. with a focus on delicious food that's good for you, animals, employees, the local community and the planet.