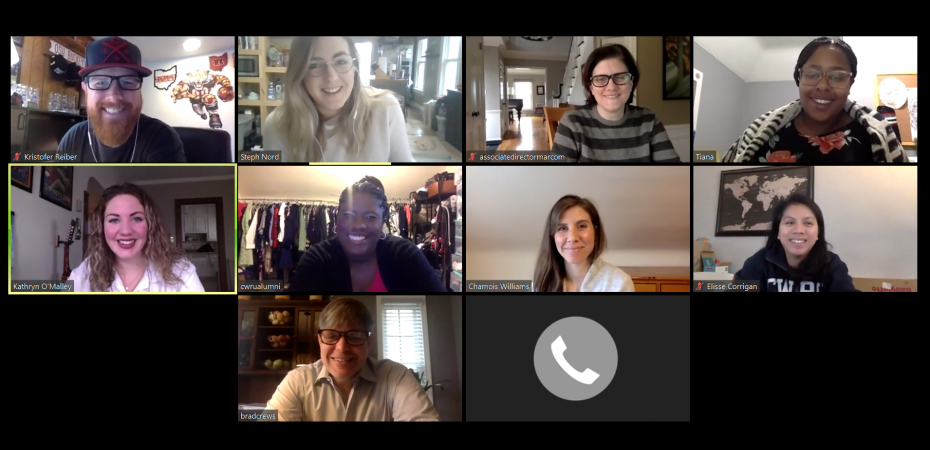 The Alumni Association of Case Western Reserve University continues Spartans Step Up, a series of webcasts focusing on CWRU's approach to the COVID-19 pandemic. At-Risk Populations – Recognizing and Supporting the Most Vulnerable focuses on how the pandemic has affected the needs and security of low-income families and those struggling with domestic violence, as well as what the university can do to assist them. Grover C. Gilmore, PhD, dean of the Jack, Joseph and Morton Mandel School of Applied Social Sciences at Case Western Reserve, will moderate an expert panel featuring Darcy Freedman, PhD, MPH, director of the Mary Ann Swetland Center for Environmental Health at the Case Western Reserve University School of Medicine, and Rachel Lovell, PhD, research assistant professor for the Begun Center for Violence Prevention Research and Education in the Jack, Joseph and Morton Mandel School of Applied Social Sciences.
 
Viewers are invited to submit questions for the panel by registering for the livestream or submitting them during the webcast. Join the CWRU livestream or watch on The Alumni Association's Facebook page.
Thursday, August 13, 2020
11 a.m. ET/8 a.m. PT
Join the Case Western Reserve's Social Justice Institute and the FOCUS Group School-Based Outreach in the Division of Student Affairs for a live webinar series focused on achieving equity within the health sector and the criminal justice system.
This webinar series brings together leading healthcare professionals, physicians, judges, social scientists, individuals with substance use disorders, criminal justice reform activists, policy experts, and diversity and inclusion advocates to examine how the current opioid crisis is increasingly impacting communities of color.
Our goal is to create meaningful conversations and collaborations to address the structural racism preventing communities of color, particularly Black Americans, from receiving treatment, recovery, and wraparound social services for opioid use disorder.
Our nationally recognized, interdisciplinary speakers will be showcasing evidence-based research and data from a range of urban and state contexts to provide strategies for broad-spectrum policy change both nationally and in the State of Ohio.
 
For full agenda and registration details, visit the website here.