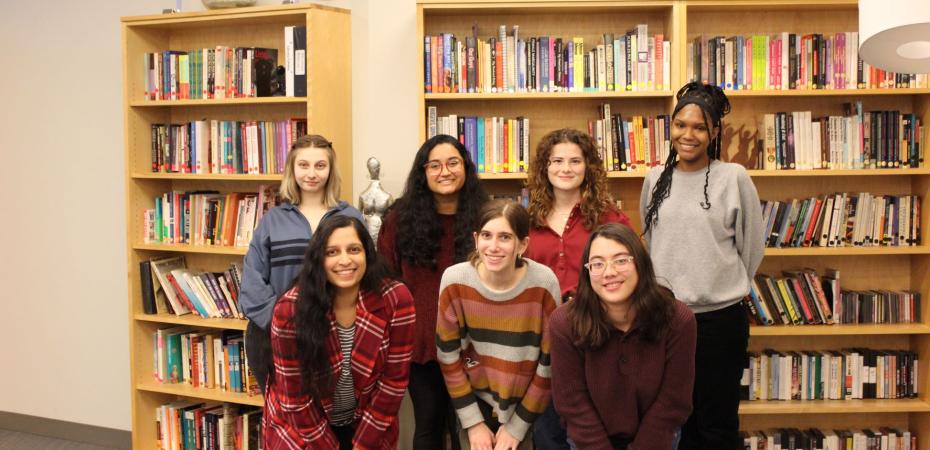 This page is dedicated to student groups that are advised, funded, or affiliated with Mather Center. To get your group started or connected please contact MatherCenter@case.edu.
PERIOD at CWRU
PERIOD @ CWRU's mission is to advocate for menstrual care and equality on CWRU's campus and in the Cleveland community. We are a service group dedicated to donating menstrual products to those in need, normalizing menstruation for all students regardless of gender identity, and affecting legislation by empowering students to raise awareness and create change.
Contact PERIOD
The Feminist Collective at CWRU
The Feminist Collective at Case Western Reserve University attempts to bring awareness to the many political, social, and economic issues women and other oppressed populations face in society today. While many believe that women's rights no longer need to be discussed, the truth is that many women and other groups still face subjugation, oppression, and discrimination. This not only affects women in society but cis-men, LGBTQ+ individuals, people of color, neuro-divergent, differently abled, and all others affected by oppressive sociocultural, political, and economic forces. By unmasking and bringing public awareness to the obstacles we face daily, we will fight to bring justice, equity, equality, and respect to all individuals on this campus.
Conatct the Feminist Collective
WISER's mission is to promote the inclusion and success of all women pursuing a STEM-related career at Case Western Reserve University through leadership, mentorship, and outreach. WISER is open to all women CWRU students (undergraduate, graduate, and professional) with a major or planning a career in science, technology, engineering, and math (including medicine). WISER is trans-inclusive and supports women of all gender expressions and identities.
Contact WISER
Women in Science and Humanities Earning Doctorates (WISHED)
WISHED is a student-run group supported by the Mather Center. It is a community of women-identified doctoral students providing social and professional resources for personal and community development. WISHED provides a community of support for the personal and professional challenges women experience during their doctoral studies and throughout their future careers.
Our Vision
The WISHED vision is to be "a community supporting the unique experiences of women pursuing doctorates, validating and promoting personal and professional growth."
What we do 
Provide community events
Accountability groups to support professional progress
Professional development and networking events
Organize support groups to foster mental health
Writing and working support groups
Contact WISHED