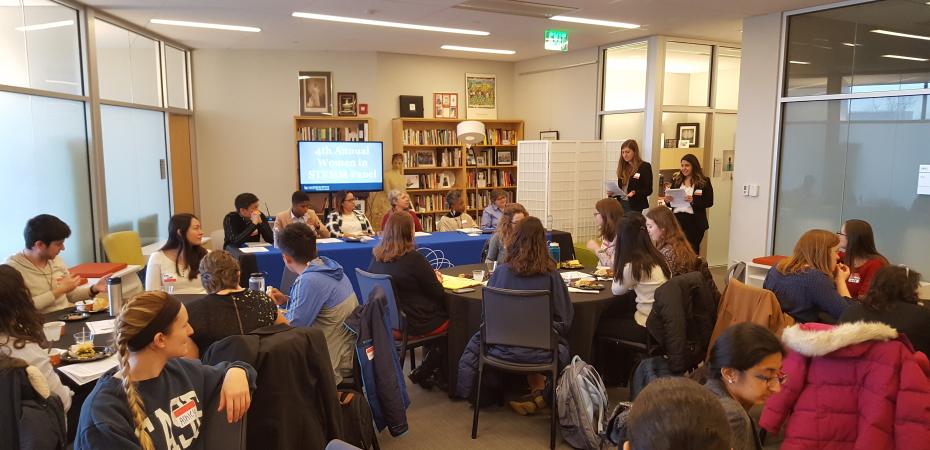 The Women in Science and Engineering Roundtable (WISER) aims to promote the inclusion and success of all women pursuing a Science, Technology, Engineering, or Mathematics (STEM)-related career at Case Western Reserve University through leadership, mentorship, and outreach. WISER also provides opportunities for professional skill development, collaboration with campus and community partners, and a sense of community in STEM.
WISER is open to all women CWRU students (undergraduate, graduate and professional) with a major or planning a career in science, technology, engineering, and math (including medicine). WISER is trans-inclusive and looking to support women of all gender expressions and identities. 
New members and guests are always welcome at all WISER events, as are all interested CWRU faculty and staff. WISER sponsors a variety of programs and events, including Peer Mentoring, monthly meetings, social outings, field trips, and opportunities for professional and educational enrichment. These activities are designed to stimulate discussion and thought about issues related to being a woman in STEM, to help build skills for success in the university and beyond, and to build a community of women in STEM at CWRU.
WISER Lounge - Sears 545
WISER students are able to gather and meet in the WISER lounge. The room is centrally located on campus, and set up for conversation, napping, and working. The lounge also has computers and a printer available specifically for student use.
WISER Programs
WISER works to provide programming for it's members and the CWRU community all year long, often in collaboration with the Mather Center and other student organizations. 
Some of WISER's most popular programming is listed below: