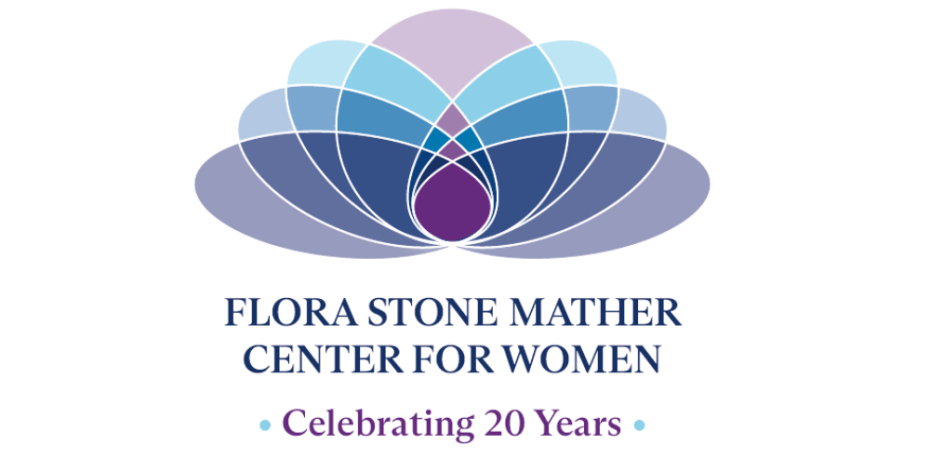 Throughout 2023, Case Western Reserve will celebrate the 20th anniversary of the Mather Center and the Alumnae Association of the College for Women—as well as its benefactor and namesake, Flora Stone Mather. Beginning with the Think Forum event with lawyer, educator, and civil rights activist Anita Hill and concluding with a conference on Women in Philanthropy in October featuring FedEx Custom Critical President and CEO Ramona Hood, this year of events will include opportunities for community members and supporters nationwide to engage with the center through programs, history projects, research, and philanthropy.
Calendar of Events
For more information about each event and to register, click on the link in the Registration Details below. 
Upcoming Events (all times Eastern)
Registration Details
Wed., March 22, 2023, 5:00-7:30 pm
Think Forum: Anita Hill
Fri., March 31, 2023, 12:00-2:00 pm
Snacks and Sips: A Selection of Women Owned Businesses in Cleveland
Fri., March 31, 2023, 7:00-9:30 pm
Shine a Light on Sexual Assault- Sexual Assault Awareness Month Kickoff
Thu., April 20, 2023, 6:00-7:30 pm
Women in STEM Banquet and Mentor Program Recognition
Wed., April 26, 2023, All Day
Denim Day Sexual Assault Awareness Campaign
Thu., April 27, 2023, 11:00 am-1:00 pm
Build a Bouquet with the Mather Center - Legacy Week
Fri., April 28, 2023, 2:00-4:00 pm
End of the Semester Celebration
Wed., May 3, 2023, 2:00-3:00 pm
PRISE Final Presentations
Wed., May 10, 2023, 1:30-3:30 pm
WSLDI Graduation and Pinning
Tue., June 14, 2023, 10:00 am-12:00 pm
Walking Tour and History of the Mather College
Wed., July 20, 2023, 12:00-2:00 pm
Celebrating Women Staff on Campus
Thu., August 24, 2023, 4:00-5:30 pm
Women Faculty Welcome
Fri., Sep. 1, 2023, 1:00-2:00 pm
Welcome Back Ice Cream Social
Thu., Sep. 28, 2023, 12:00-5:00 pm
SEXPOpalooza Health Fair
Thu., Oct. 6, 2023, 5:00-8:00 pm
Women of Achievement Awards
Fri., Oct 13 through Sun., Oct. 15
Homecoming Mather Center Timeline
Thu., Oct. 18, 2023, Time TBA
Mather Center 20th Anniversary Closing Conference
The Flora Awards
The Flora Award honors the philanthropic spirit and community service of Flora Stone Mather. This award recognizes women who, like Flora Stone Mather, address problems in their community and work innovatively and tirelessly to solve them through significant philanthropic and communal service and other acts of generosity. Flora's work centered on supporting the physical, emotional, spiritual and intellectual needs of women and children.

The Flora Award represents Flora's spirit of kindness, generosity and advancement of women's education. In preserving her legacy we are rewarding women, who like Flora, believe in, and act for, the betterment of society.
Submissions for the 2023 Flora Award are currently open; you can find further details and access the Flora Awards nomination form here. In celebration of the 20th anniversary of the Flora Stone Mather Center for Women, twenty deserving women will be recognized with a Flora Award. All nominations will be reviewed by a committee and awards will be given at the 20th anniversary celebration on October 18, 2023. Completed nominations are due by April 30, 2023 at 11:59pm.
Oral History Project
In 2009, American Studies professor Gladys Haddad, herself a Flora Stone Mather College alumna, created a SAGES course for CWRU students, in which she helped them develop interview guides and conduct oral history interviews with other FSM alumnae. Following this initial endeavor, Dr. Haddad helped students conduct 20 more interviews (for a total of 26) with graduates spanning the years of Mather College, from as early as the class of 1936 all the way to the 1960s and 70s.
You can listen to all these interviews, as well as view Dr. Haddad's documentaries about Flora Stone Mather and the colleges, at this link: Flora Stone Mather Oral History Project. We will also soon be hosting brief descriptions of each interview, and on our digital exhibit page (described below), you can view a gallery of photos that will illustrate some of what the interviewees discuss.
Digital Exhibit
We have also been working diligently to compile the history of women at CWRU, and how their experiences and activism have culminated in the creation of the Flora Stone Mather Center for Women. In this digital exhibit, you will able to view some of the key events and programming for the 20th anniversary celebration, as well as an interactive timeline showing the history of the Center and women at CWRU more broadly, highlighting the significant moments and people that helped us achieve the development of the center all the way up to our 20th anniversary.