Upcoming Speakers:
Julia Ioffe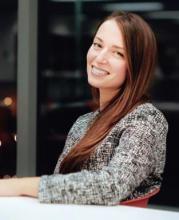 Topic: What Russia Wants (and What It Means for America)
Date: Tuesday, March 5, 2019 at 6:00 PM
Julia Ioffe, a contributing writer at The Atlantic and a former Russian correspondent for The New Yorker, is a leading authority on Russian-US relations. Born in Moscow, Ioffe's family moved to America when she was seven years old.
Ioffe conveys Russian-American relations from both sides with clarity and insight, providing colorful, character-rich discussions of Russia's socio-political structure, its tempestuous historical relationship with America, and how Russia will affect US politics (and policy) moving forward. 
 
Community Partner: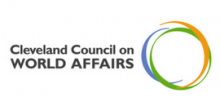 ---
Viet Thanh Nguyen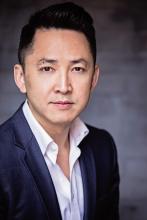 Topic: Refugee Stories and American Greatness
Date: Thursday, April 11, 2019 at 6:00 PM
Presented as the 2019 F. Joseph Callahan Distinguished Lecture
Viet Thanh Nguyen is a literary scholar, writer, and professor at the University of Southern California. Nguyen explores how depictions of the Vietnam War, and of the refugees it displaced, often fail to capture the full humanity and inhumanity, the sacrifices and savagery, of participants on opposing sides of the conflict.
His bestselling novel The Sympathizer won the Pulitzer Prize for Fiction. With his collection of short stories, The Refugees, Nguyen continues his exploration of the tensions, traumas and conflicting loyalties that endure far beyond a war's end.
Sponsor:                                           Community Partners: 

     The Refugee Response 

---
Past Speakers:
Jonathan Haidt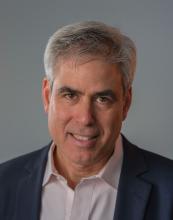 Topic: The Three Worst Ideas in the World, and How They Shape American Education
Date: Thursday, September 20, 2018 at 6:00 PM
Jonathan Haidt is a social psychologist at the NYU-Stern School of Business. Haidt's research examines the intuitive foundations of morality, and how morality varies across cultures––including the cultures of American progressives, conservatives, and libertarians.
Haidt is the author of The Happiness Hypothesis, and The Righteous Mind: Why Good People are Divided by Politics and Religion. His next book is The Coddling of the American Mind: How Good Intentions and Bad Ideas are Setting Up a Generation for Failure.
For more information about Jonathan Haidt, view a resource guide prepared by Case Western Reserve University's Kelvin Smith Library.
Haidt's September 20, 2018 lecture can be viewed online. 
Community Partner:                                     Sponsors: 

         Center for Business Law and Regulation 
         Office for Inclusion, Diversity and Equal Opportunity
                                                                             Office of Student Affairs
---
Tarana Burke
Topic: 'me too.' An Evening with Tarana Burke
Date: Tuesday, October 16, 2018 at 6:00 PM 
The founder of the seismic 'me too.' Movement, Tarana Burke shares a powerful message of unity, empathy, and outreach in support of survivors of sexual trauma. The 'me too.' Movement inspires solidarity, amplifies the voices of thousands of victims of sexual abuse, and puts the focus back on survivors.
In her upcoming book, Where the Light Enters, Burke discusses the importance of the movement as well as her personal journey. A veteran of social justice work, Burke is senior director of programs at Brooklyn-based Girls for Gender Equity. 
For more information about Tarana Burke, view a resource guide prepared by Case Western Reserve University's Kelvin Smith Library.
Community Partners: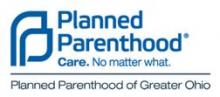 Flora Stone Mather Center for Women