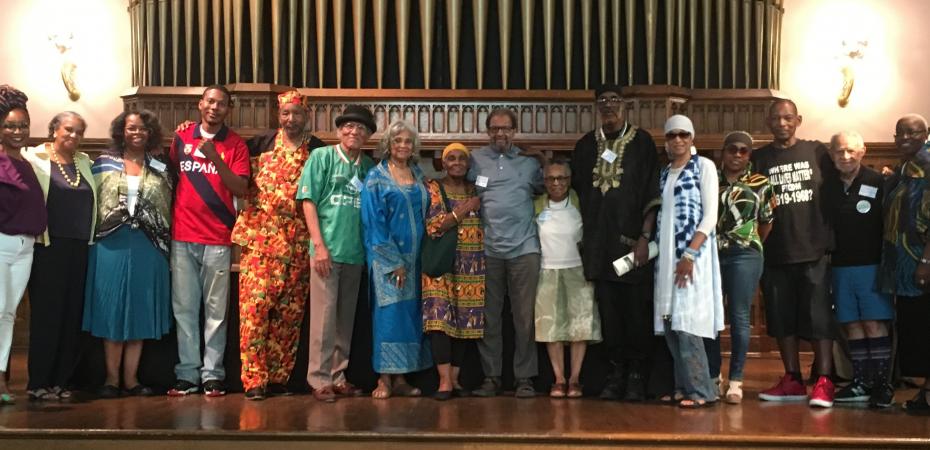 The scholarship and professional experience of the co-directors and community coordinators of the Social Justice Institute represent a range of expertise—from research methodologies and pedagogical approaches to community connections—that, during collaborative work, lead to enlightened understanding of societal inequities.
The institute's holistic, systems-based approach both advances disciplinary work and elevates the conversation by unveiling and connecting broader, underlying issues.
---
---
Gillian Prater-Lee
Student Assistant, College of Arts and Sciences
---
Darnelle Crenshaw-El
Student Assistant, College of Arts and Sciences
---
2019-2020 FELLOWS
To encourage innovation and scholarship, the institute has established a Social Justice Fellowship Program that, through grants, funds faculty and student activities that advance social justice work, from humanistic inquiry to action research.
Previous grants have supported proposals that focus on issues that are both local and global. From youth development to elderly care; from political systems to individual recovery efforts, these projects have represented the same diversity as their recipients. The Social Justice Institute is proud to announce the current fellows:
---
Center for Engineering Action (CEngA) Symposium on Responsible Community Partnerships
Andrew Rollins, Kurt Rhoads, Umut Gurkan, and Lynn Rollins
Center for Engineering Action Leadership Team
---
Israeli Practices towards the Palestinian People and the Question of Apartheid with Dr. Richard Falk
Tim O'Shea
Undergraduate Student
---
Race, Food and Justice 2020: Analyzing the Urban Food Movement through a Social Justice Lens
Shaii White
Application Coordinator, Graduate Admissions, Weatherhead School of Management
---
Sing my Brother, Sing! Say what's on your mind; Do it with a rhyme! with Dr. David L. Moody
Loretta Laffitte-Griffin
Coordinator, CWRU Cashier's Office
---
Video Interviews With The Leadership Team - What is Social Justice?