Case Western Reserve University license plates are available under the Bureau of Motor Vehicles' Ohio Collegiate Plate Program. Ohio residents can promote their alma mater and show their CWRU spirit while providing funds toward needed scholarship support for current students.
The CWRU collegiate plate is available for passenger vehicles, non-commercial trucks, and leased vehicles. Order the specialty license plates when your current plates are due for renewal. You can also exchange your current plates any time between registration periods, and credit will be given for registration and permissive taxes already paid.
Twenty-five of the $35 cost for collegiate plates qualifies as a charitable gift to Case Western Reserve University and provides needed financial aid for students. Personalized plates are also available for an additional cost.
A little Q&A from the 2018 recipients:
This past May, The Alumni Association of Case Western Reserve University awarded both Jacob Moran (CWR '18) and Kayonna Williams (CWR '18) a $2,500 scholarship through the generosity of Ohio-based alumni and friends who purchased CWRU-branded license plates. Here's some fun facts about them...
Jacob Moran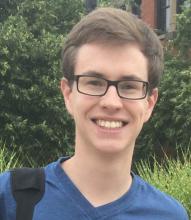 Degree: Bachelor of Science in Mathematics and Physics
Degree year: May 2018
Currently residing in: Hamilton, Ohio, but will be moving to St. Louis for graduate school, studying physics.
Summer plans: I have a few trips planned out for the summer -- LA, Yellowstone, the Rockies. I also plan to spend some time wrapping up research projects that I started with a couple professors in the physics department at CWRU.
Most important achievement: My most important achievement lies within the research I have done while at CWRU. I am very fortunate that one of the projects I worked on in the biotheory group of the physics department resulted in a scientific paper, on which I am coauthor, that we are submitting to Nature Communications. But more importantly, this research has had a tremendous impact on what I plan to do while in grad school. Before working in the field of biophysics I thought I wanted to pursue a research career in cosmology or high energy particle physics, but after working in the biotheory group, I have since realized that I can solve very interesting, difficult problems and puzzles that will lead to a more direct impact on the lives of others. I have found a strong sense of satisfaction with seeing how the research I do can be so useful in its applications to medicine and healthcare, while simultaneously uncovering the mysteries of life through theoretical pursuits.

Kayonna Williams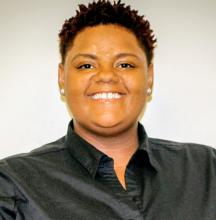 Degree: Bachelor of Science in Nursing
Degree year: May 2018
Currently residing in: Columbus, Ohio
Summer plans: This summer I plan on studying for my NCLEX and applying for jobs. Outside of that I plan on traveling with some friends and finally getting some sleep!
What, in a nutshell, is your most important achievement during your time at CWRU?: I have seen and accomplished a lot during my four years at CWRU however, my most important achievement would have to be the relationships I've built. Through making connections with people, I've learned a lot about myself and gained insight other values and backgrounds. I can say that there are people who have made lasting impressions on my life and I hope they can say the same for me.
---
Scholarships are an important way to help our students find success. With your help, The Alumni Association can continue to award deserving students in financial need. Please consider purchasing a CWRU-branded license plate whenever you renew or purchase license plates.
How to Order
By request at your local Bureau of Motor Vehicles. View a list of Bureau of Motor Vehicle branch office locations 
Get more information by phone – 800.589.TAGS (800.589.8247)
Online (not available for leased renewals)
Download the Order Form
Request forms are available at any Deputy Registrar's office. The customer may complete the form associated with the desired Special Plate and send it with special documents to the address listed on the form. Special plates will be mailed to the customer to the address shown on the application.