Event Date:
October 7th 9:00 AM - 11:00 AM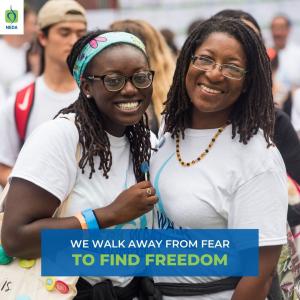 In October, the Schubert Center for Child Studies will sponsor a team at the National Eating Disorders Association (NEDA) walk. Our Research Director, Dr. Sonia Minnes, will be our Team Captain for the walk.
NEDA supports individuals and families affected by eating disorders and catalyzes promoting cures and quality care for all.  Their annual walk raises awareness and funds for their national efforts.
This year, the Schubert Center for Child Studies will form and sponsor a walking team to participate in this event.  We invite Schubert Associates and CWRU students to join the NEDA walk and attend the talk on October 11th by Dr. Rachel Goode.  She will discuss eating disorders in Black and Brown young women.
If you want to know more about the Schubert Center's walking team at the NEDA walk or transportation to the zoo, please contact Ann Ghazy (schubertcenter@case.edu), our Schubert Center Administrator, for details. 
Location:  Cleveland Metroparks Zoo, 3900 Wildlife Way, Cleveland, OH 44109
Password to Register:  SchubertCenter20223
Add event to calendar
Campus Partners: