Event Date:
September 25th 2:30 PM - 4:00 PM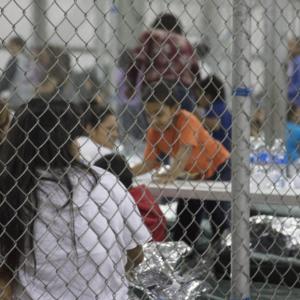 Location: Noble Commons, MSASS, 11235 Bellflower Rd.
This critical and timely discussion will focus on the experiences of immigrant children and teens detained at the border, including the legal context under which family separations are occurring, the medical and therapeutic guidelines for youth exposed to trauma, issues of consent for treatment, long-term consequences of internment and options for advocacy and activism for allies.
John Flores (Social Justice Institute) will moderate the panel featuring Dr. Sana Loue (CWRU School of Medicine), Gabriela Sehinkman (The Centers for Families and Children), and Dr. Jane Timmons-Mitchell (CWRU School of Medicine and the Begun Center for Violence Prevention).  The event is free and open to the community. 
This event is co-sponsored by Social Justice Institute, Alianza Latina, the Schubert Center for Child Studies, the Begun Center for Violence Prevention Research and Education, the Center on Trauma and Adversity, and the Center on Urban Poverty and Community Development.