Event Date:
April 18th 11:30 AM - 1:00 PM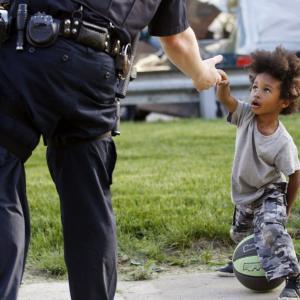 Location: Tinkham Veale University Center, Ballroom A
This forum will highlight multiple efforts undertaken to make systemic improvements in how police officers engage with children since the fatal police shooting of 12-year old Tamir Rice and the subsequent consent decree between the U.S. Department of Justice and the Cleveland Division of Police (CDP). Ms. Thurau, of Strategies for Youth, will be joined by local leaders in law enforcement and community organizations, along with the Schubert Center Policy Director, Gabriella Celeste, to discuss how this work has evolved. Police training on adolescent development and implications for practice, educating youth on their encounters with police, strengthening community-police partnerships, adopting a youth-specific police policy to ensure an age-appropriate approach and using the arts to express youth voice will be explored.
Lisa Thurau
Executive Director of Strategies for Youth
---
Panelists Include:
Amanda King
Founder, Shooting Without Bullets
---
Michael Walker
Executive Director, Partnership for a Safer Cleveland
---
Cleveland Division of Police Representative
To Be Confirmed
Community and University Partners:
---
The Schubert Center Conversation Series connects CWRU faculty, students and staff, visiting researchers, practice and policy experts, and community members whose work impacts children, young people, and families. This year's series is "The Impact of Inequalities on Childhood."
This event is free and open to the public. Light refreshments will be served.
For more information, contact the Schubert Center.