Case Western Reserve's University Center for Innovation in Teaching and Education (UCITE) was founded in 1994 by James Zull, Professor Emeritus of Biology, with the support of the Faculty Senate, and with major gifts from former CWRU President T.Keith Glennan, Evan and Eric Nord, and S. Sterling McMillan.  The goal of UCITE is to support and catalyze faculty activities which lead to innovative teaching and educational programs.  Underlying this goal is the concept of the "teacher-scholar".  Teacher-Scholars are expected to be creative contributors to their disciplines and to the teaching of that discipline.  As leading scholars in their fields, CWRU faculty are positioned to develop leading educational programs and to utilize and contribute to the development of the most effective ways to teach their various disciplines.  Their desire to be a member of the academic community at CWRU presumes an underlying committment to these objectives, and UCITE was created to provide a supportive environment in which they can flourish.
Foundations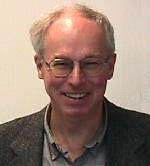 James Zull, Professor Emeritus of Biology, is Director Emeritus of UCITE and is the author of The Art of Changing the Brain (2002)
You can contact him at 216.368.3572 or email him at jez2@case.edu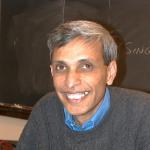 Mano Singham, Director Emeritus of UCITE and Adjunct Associate Professor of Physics, is a theoretical nuclear physicist and the author of three books: Quest for Truth: Scientific Progress and Religious Beliefs (2000), The Achievement Gap in US education: Canaries in the Mine(2005), and God vs. Darwin: The War Between Creationism and Evolution in the Classroom (2009).
You can contact him via the UCITE office or email him at mano.singham@case.edu. His personal blog deals with science, history and philosophy of science, religion, politics, the media, education, learning, books, and films.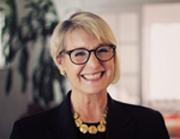 Sarah de Swart is the former Interim Director of UCITE and the current Director of the Office of Faculty Development. She is an organizational and communications consultant, certified executive coach, team facilitator and professional voice and speech coach with more than 20 years experience in the areas of personal and professional development. A graduate of Harvard University with a bachelor's degree cum laude in History and Literature, de Swart holds a Master's degree in Theater Arts and Ph.D. in Organizational Behavior from Case Western Reserve University. She is also a professional actress who performs on local and national radio and television commercials and training videos. You can contact her in the Office of Faculty Development in Thwing Center at (216)368-8874 or email her at shw4@case.edu.
Leadership
Interim Director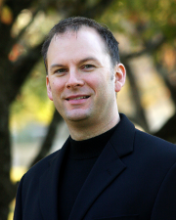 Matthew Garrett, Associate Professor of Music Education, Director of Choirs, and Coordinator of Undergraduate Studies in Music and Music Education, joined the faculty at Case Western Reserve University in 2009. Over the past two years, he has worked closely with the University Center for Innovation in Teaching and Education (UCITE) as Faculty Facilitator for the Learning Fellows program. Most recently, Garrett worked with outgoing Interim Director Sarah de Swart to create a new teacher education initiative with Learning Fellows 2.0.
As Interim Director of UCITE, Garrett will draw upon his background in education and learning pedagogy with more than 20 years of classroom teaching experience to help faculty members explore the art and science of teaching. UCITE will continue to offer the Learning Fellows, Glennan Fellows, and topical lunch-time seminars through the 2017-18 academic year. In addition, UCITE is launching new collaborative initiatives with other University Centers this fall.
Garrett explores the development and utilization of critical thinking skills in music classrooms and LGBTQ+ issues in music education through his research. He has been interviewed regarding his work on developing critical thinking skills for articles in the national music education journal Teaching Music. His strategies for incorporating critical thinking strategies in choral music rehearsal environments were published as part of a music text series from Hal Leonard and McGraw Hill Education, Voices in Concert. 
Originally from South Carolina, Garrett earned undergraduate and graduate degrees in music education from Florida State University. Before joining the Case Western Reserve faculty, he was a music educator in Central Florida and Southeast Massachusetts public schools at the middle and high school levels for more than ten years. He continues to work with students and teachers in public schools across the country, as a clinician and guest conductor.  You can contact him at mgarrett@case.edu.
Associate Director of Spoken English Programs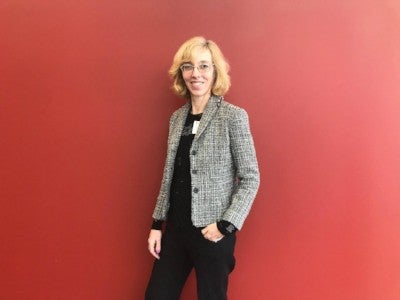 Elise Geither, PhD, has taught for 30 years. Her background in education and language arts led her to working with multilingual students in various capacities. She has directed computer-assisted language learning and cultural programming for intensive English language programs.
Geither has also created English as a Second Language (ESL) programs, including assessments,curriculum, and staffing, for K-12 schools and universities. She is currently assisting with a new K-12 TESOL certification program and is recognized as an Advanced Practitioner by the TESOL International Association. She also works with curriculum development for English language companies in China and has provided spoken English programming for medical professionals taking the US medical licensing exam.
Her research focuses on: support for international students in higher education, orientation programming for international students, incorporating culture in the English language learning classroom, and supporting international students in counseling and disability resources.
Geither has also worked with at-risk students in higher ed. Her book, Helping Students with Autism Spectrum Disorder Express their Thoughts and Knowledge in Writing: Tips and Exercises for Developing Writing Skills, is used widely in university writing centers. Her research interests also include supporting students on the autism spectrum in academics and higher ed. Her young adult novel, The Deer, was released Fall 2017 and her short play based on a transgender teen, Prom for Angel, continues to be produced at theaters and festivals in the US.
Her articles on supporting international students and benchmarking research regarding International Teaching Assistants are available through the TESOL ITA Interest Section.
Geither will be guiding the Teaching Assistant (TA) and International Teaching Assistant (ITA) Training through UCITE along with organizing other professional development offerings for all graduate students. She also continues to direct the Spoken English Programs which support international students in enhancing their spoken English skills along with their cross-cultural learning experiences. You can contact Elise Geither at: ejg65@case.edu.