Case Western Reserve's University Center for Innovation in Teaching and Education (UCITE) was founded in 1994 by James Zull, Professor Emeritus of Biology, with the support of the Faculty Senate, and with major gifts from former CWRU President T.Keith Glennan, Evan and Eric Nord, and S. Sterling McMillan.  The goal of UCITE is to support and catalyze faculty activities which lead to innovative teaching and educational programs.  Underlying this goal is the concept of the "teacher-scholar".  Teacher-Scholars are expected to be creative contributors to their disciplines and to the teaching of that discipline.  As leading scholars in their fields, CWRU faculty are positioned to develop leading educational programs and to utilize and contribute to the development of the most effective ways to teach their various disciplines.  Their desire to be a member of the academic community at CWRU presumes an underlying committment to these objectives, and UCITE was created to provide a supportive environment in which they can flourish.
Prior Leadership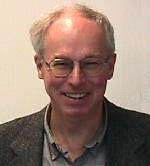 James Zull, Professor Emeritus of Biology, is Director Emeritus of UCITE and is the author of The Art of Changing the Brain (2002)
You can contact him at 216.368.3572 or email him at jez2@case.edu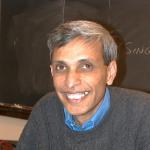 Mano Singham, Director Emeritus of UCITE and Adjunct Associate Professor of Physics, is a theoretical nuclear physicist and the author of three books: Quest for Truth: Scientific Progress and Religious Beliefs (2000), The Achievement Gap in US education: Canaries in the Mine(2005), and God vs. Darwin: The War Between Creationism and Evolution in the Classroom (2009).
You can contact him via the UCITE office or email him at mano.singham@case.edu. His personal blog deals with science, history and philosophy of science, religion, politics, the media, education, learning, books, and films.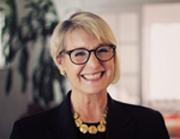 Sarah de Swart is the former Interim Director of UCITE and the current Director of the Office of Faculty Development. She is an organizational and communications consultant, certified executive coach, team facilitator and professional voice and speech coach with more than 20 years experience in the areas of personal and professional development. A graduate of Harvard University with a bachelor's degree cum laude in History and Literature, de Swart holds a Master's degree in Theater Arts and Ph.D. in Organizational Behavior from Case Western Reserve University. She is also a professional actress who performs on local and national radio and television commercials and training videos. You can contact her in the Office of Faculty Development in Thwing Center at (216)368-8874 or email her at shw4@case.edu.