Employ Weatherhead Students
At Weatherhead School of Management, we prepare leaders with the global skills needed to meet your challenges—now and in the future. We want to partner with you to meet your talent needs—from project-based work to internship opportunities and full-time positions.  
We offer a wide variety of engagement opportunities to advance your talent goals while enhancing the Weatherhead graduate experience.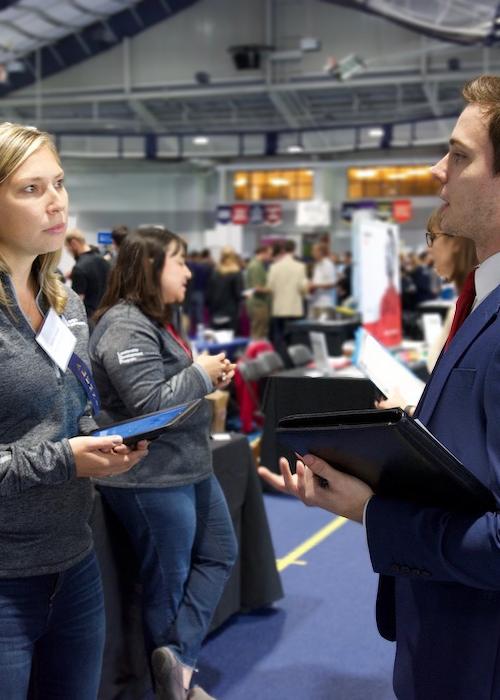 Why Hire Students from Weatherhead?
Across our degree programs, students who graduate from Weatherhead:
Possess strong analytical abilities and quantitative skills to interpret and leverage data for meaningful decision making.
Gain practical experience by solving real business challenges through rigorous coursework and one-on-one engagement with faculty, who are experts in their respective fields.
Are uniquely prepared in appreciative inquiry, artificial intelligence and blockchain to address your ever-evolving business needs.
Benefit from a globally diverse cohort and personalized approach that places them in the right pool of students you need to meet your organizational goals.
Contact a member of our team to learn more about ways to recruit and partner with Weatherhead School of Management graduate programs.