Whether you're an undergraduate- or graduate-level CWRU alumnus, you are entitled to the discounts listed below.
---
Bookstore
Sign up for official CWRU bookstore emails and receive 25 percent off spirit gear. 

Sign up today
---
Car Rental

Enjoy discounts on car rentals through Enterprise Rent-A-Car and National Car Rental (use code: XZ39075 when booking).
Reserve though Enterprise Rent-A-Car
Reserve through National Car Rental
---
Cheap Airport Parking
CheapAirportParking.org is a great travel resource for saving money on airport parking. Use our site to find affordable, off-site airport parking lots at local and major airports across the United States. Choose a departure airport and travel dates to compare rates, amenities, shuttle times and location. Reserve your spot ahead of time and save!
Visit http://www.cheapairportparking.org and save up to 15 percent off airport parking rates with the promo code CASEWR at checkout. No additional credentials are needed. No restrictions, no black-out dates.
Use promo code CASEWR at checkout and save
---

CirclePass Attraction Ticket
Enjoy discounted admission to the Museum of Contemporary Art Cleveland, Cleveland History Center, Cleveland Botanical Garden and the Cleveland Museum of Natural History. 

Purchase a CirclePass
---

Data Recovery Services
Drive Data Recovery is the nation's leader in data recovery services with a network of 73 facilities staffed with expert technicians who are dedicated to recovering the data you cannot afford to lose. First-time clients will receive a 15 percent discount on data recovery services when they mention CASE-DATA in person, on the phone or via the "get help form" on our website. 

Save with Data Recovery Services
---
Gift giving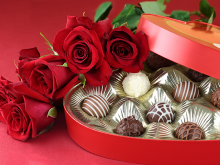 Enjoy a 15 percent discount on gifts purchased at ProFlowers, Shari's Berries, Gifts.com and Personal Creations.

(Please use discount code "ALUMNI15"
---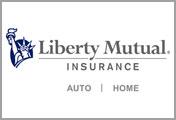 Insurance
Graduates of CWRU could receive exclusive savings on auto and home Insurance. We offer personalized coverage, multi-car and policy discounts, 24-hour claims assistance and more. 

Learn more about home and auto insurance discounts
---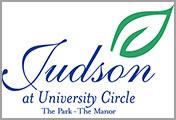 Judson Manor
Judson offers CWRU alumni, faculty and staff a $10,000 discount off of an independent living entry fee for either of its Judson Park or Judson Manor communities, as well as
a relocation package. 

Learn more about the Judson Manor discount for alumni
---

LawnStarter
LawnStarter lets you book a skilled lawn care professional in a jiffy.

CWRU alumni receive $20 off using discount code college20.
More information about LawnStarter
---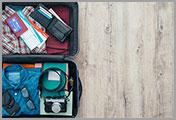 Lodging + Travel
Exclusive CWRU preferred rates are available to alumni looking for accommodations in the Cleveland area. 

Mention "CWRU" when calling to receive these offers
---

MeetIDEA
MeetIDEA is an online store that sells some unique and cool items. All CWRU alumni, employees and students will get a 15 percent off discount using the coupon code "CASE15" and @case.edu email when checking out.
---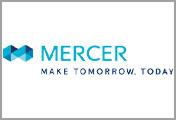 Mercer Health Insurance Benefits
Protect yourself and your family by taking advantage of the special benefit offerings available to you as an alumni. 

Find more information on the Mercer Health Insurance Alumni Discount
---
Specs Fair
CWRU alumni qualify for a 15 percent discount on eyewear. Simply enter the code "15UNI" to redeem the discount.

Shop for eyewear
---

Technology
Alumni are eligible to receive all discounts and promotions on Dell products. 

Get discounts on Dell products
---

TransUnion SmartMove
An online relocation tool that provides electronic credit reports for housing applications. Alumni receive 20 percent off using discount code "CWRUsave20." 

Learn about TransUnion SmartMove discounts for alumni