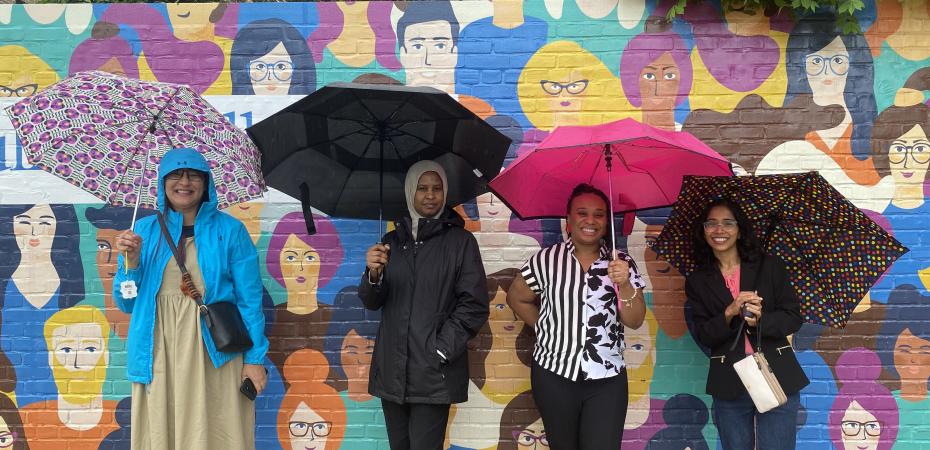 The 2023 Future Faculty Fellows cohort will connect with several colleges and universities in the Greater Cleveland area, including Case Western Reserve University. This week-long, all-expenses-paid program will bring future and junior, women-aligned, faculty together to meet current faculty at Cleveland-based universities, engage in professional development workshops to prepare for the faculty career search, and tour Cleveland area neighborhoods. 
The inagural cohort will convene on June 26th to June 30th, 2023. 
To apply for the 2023 cohort, visit this application link. 
Individuals who meet the following are encouraged to submit an application: 
Women in STEM and Black, Indigenous, Latina/x, Asian, Alaskan Native, Hawaiian Native, Pacific Islander, Women of Color (WOC) across all academic disciplines 
Advanced PhD (ABD status) candidates, post-doctoral scholars, or first year faculty 
Ability to travel to Cleveland, Ohio for the duration of the week-long program
Proof of vaccination for Covid-19  
Application Materials Include:
Curriculum Vitae (CV) 
Cover Letter: Please express your interest in participating in the Future Faculty Fellows program, generally. Additionally, share your research and teaching interests. (1-2 pages) 
Diversity Statement: Please describe your commitment to diversity and inclusion throughout your academic/professional career. 
Sample Daily Schedule
Breakfast
University Site Campus Tour
Faculty Panel/Meeting with Faculty
Lunch
Professional Development Session
Tour Cleveland Neighborhood
Dinner at Local Restaurant

 
To apply for the 2023 cohort, visit this application link. 
Please contact Erika Howard, our Assistant Director of Programs, with any questions at exh368@case.edu.