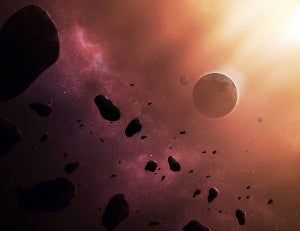 The Origins Science Scholars Program is presented by Siegal Lifelong Learning and the Institute for the Science of Origins (ISO), a partnership of several Northeast Ohio research and educational institutions, led by Case Western Reserve University.
In this unique program, members of the community engage with each other and with leading scholars to investigate rapidly developing areas of origins science. Each evening begins with a presentation by a world-class researcher, followed by complimentary dinner and open discussion among all of the participants.
Lecturer(s):
Kingman Strohl
May 29, 2018
|
5:30 p.m. - 8:00 p.m
It seems paradoxical that with life as precarious as it is, humans spend a third of their lives out of touch with their surroundings. How could such a thing evolve? Even weirder, a few species have evolved the ability to sleep with one half their brain at a time so the other half remains awake to keep an eye out for predators.