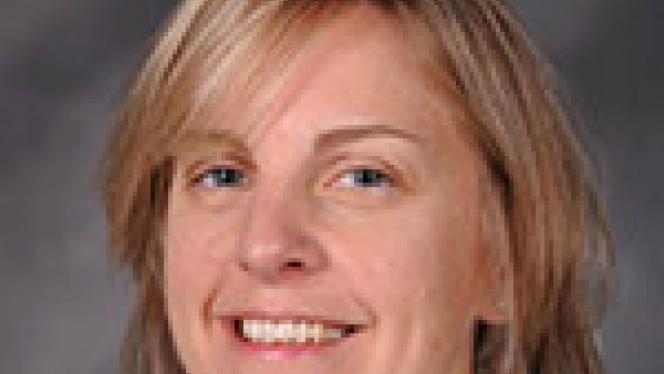 Associate Professor; Co-coordinator,
Health Sciences, Speech Pathology and Audiology, Kent State University

sburges8@kent.edu
P: 330.672.0610
F: 330.672.2512
Education
Ph.D. Communication Science – Communication Disorders Case Western Reserve University, M.S.W Concentration in Families and Children University Of North Carolina, B.A. Major areas: Psychology and Philosophy Ohio Wesleyan University
Expertise
Autism Spectrum Disorders, Special Education, Quality of life, Home and School Language Environments
After graduating with my B.A. in psychology, I accepted a position working at a residential program for children who had been removed from their homes due to abuse and/or neglect. There I met a child unlike any I had ever met before; he frequently asked and answered questions by spelling rather than saying words, didn't seem interested in developing friendships with other children his age and instead preferred predictable interaction routines with familiar adults, and frequently curled himself into a tiny ball and hide in small cubbies and crevices and jumped and flapped his hand.
Although I did not know it then, I learned during my Master's Program in Social Work at the University of North Carolina - Chapel Hill  that he most likely was a child with an Autism Spectrum Disorder (ASD). I was intrigued by this young man sought out an internship with the TEACCH (Treatment and Education of Autistic and related Communication handicapped Children) Program in North Carolina, working with individuals with ASD across the lifespan. Upon graduation, I worked as a TEACCH Psychoeducational Specialist in Asheville, North Carolina for 10 years. During this time, I had the opportunity to work with individuals with ASD of all ages and their families in a variety of roles and settings.
I came to Northeast Ohio to complete my doctoral degree in Communication Sciences at Case Western Reserve University. I am currently an Associate Professor with a joint appointment between Special Education and Speech Pathology and Audiology at the Kent Campus. I am the advisor for the Graduate ASD Certificate Program and undergraduate ASD minor at Kent. I also serve as the Co-coordinator for the Special Education Program and the Undergraduate Coordinator for Speech Pathology and Audiology.
My research and professional interests include understanding how individuals with ASD evaluate their quality of life and predictors of positive perceptions of quality of life, the implementation of visual strategies to support learning, positive behavior, and communication skills in school-aged students with ASD, lifespan support for individuals with ASD, and how adults interact with young children with ASD in their home and school environments.