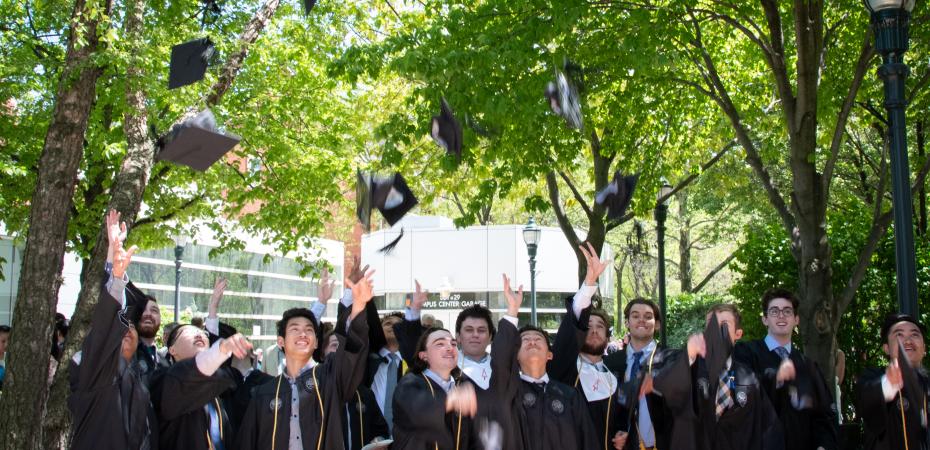 Thursday, March 28, 2024 
10 a.m - 5 p.m.

Friday, March 29, 2024 
10 a.m. - 5 p.m.
University Bookstore
11434 Uptown Avenue
All students earning bachelor's or master's degrees are encouraged to attend Grad Fair to purchase their cap and gown. Bachelor's and master's regalia will remain available for purchase at the bookstore until April 24. 
Grad Fair is Case Western Reserve University's official "one-stop shop" for all graduation information, services, and products. Graduates can:
Register online to attend commencement ceremonies
Purchase their academic regalia (cap and gown)
Order customized commencement announcements
Learn more about The Alumni Association
Select and order a class ring
Purchase a frame for their diploma
Tuesday, March 5, 2024
10 a.m - 3 p.m.
School of Law - Gund Student Lounge 
Friday, March 15, 2023  
8a.m. - 4:00 p.m.
Health Education Campus- Room 139
Doctoral Fittings are events open to all professional and doctoral students (PhD, JD, SJD, MD, DNP, DMD, DM and DMA graduates).  At the Doctoral Fittings professional and doctoral degree candidates can register to participate in commencement ceremonies and have their regalia measurements taken. Representatives from the University Bookstore and the Commencement Office will be on hand to assist students with their graduation planning and celebration needs. 
Students earning a professional or doctoral degree may opt to rent or purchase regalia. This selection is made during the commencement registration process. Students planning to purchase custom regalia must attend a Doctoral Fitting or visit the bookstore to have additional measurements taken - custom regalia orders cannot be placed over the phone. Doctoral regalia will remain available for purchase at the bookstore until April 24.