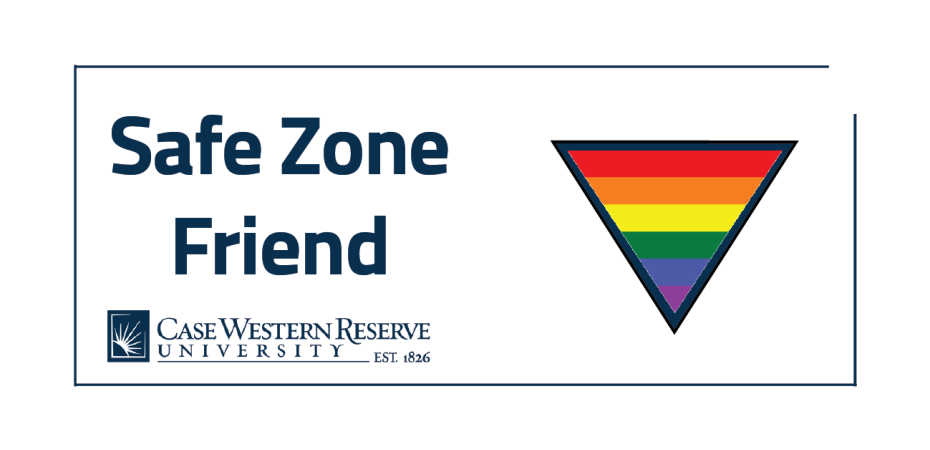 Safe Zone Friend sessions are 2.5 hours and available for all CWRU-affiliated organizations and individuals.
Sign up for Safe Zone if you:
Want up-to-date info on support resources for LGBTQ+ communities at CWRU
Are new to CWRU, or
Haven't taken a Safe Zone workshop in the last three years 
Safe Zone Friend
Learn more about campus resources, lesbian gay bisexual transgender (LGBTQ+) identity terms & practical ways to be an inclusive ally.
Fall 2023 Dates
September 7, 2023 1:00-3:30 PM
October 3, 2023 1:00-3:30 PM
November 8 2023 2:00-4:30 PM
Please register on Campus Groups. 
Group Safe Zone Requests
Request a Safe Zone session for your organization or group of 8 or more people. As you make a request, please choose dates at least 4 weeks in advance to accommodate scheduling. In-person and virtual options are available.
Please contact Mailey.Lorio@case.edu to request a Safe Zone Friend for your group.