Event Date:
April 21st 12:00 PM - 1:30 PM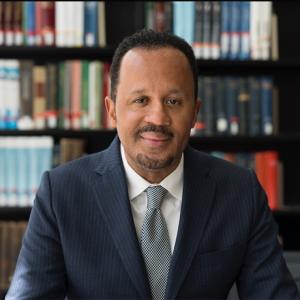 Dr. Dexter Voisin, author of America the Beautiful and Violent: Black Youth and Neighborhood Trauma in Chicago, will discuss approaches to promote anti-racism, resilience, and inclusion in research concerning Black youth. Drawing from almost three decades of interdisciplinary research, he will highlight pitfalls, lessons and advances he has made while exploring contextually-driven factors that influence social and health outcomes among Black and sexual minority youth.
Dr. Voisin's virtual talk will be followed by a discussion with respondents including Dr. Edward Barksdale (Anti-Fragility Initiative, UH Rainbow Babies & Children's Hospital) and Dr. Elizabeth Benninger (Department of Bioethics, School of Medicine), moderated by Dr. Adrianne Fletcher, Assistant Dean of Diversity and Inclusion at the Jack, Joseph and Morton Mandel School of Applied Social Sciences. 
RESOURCES:
Getting Started: Embedding Child and Youth Research in an Anti-racist Frame
Articles and books that show how to do this work in practice 
Toolkits for self-reflection 
Definitions of antiracist key words for use in work 
Sample articles using critical frameworks and system integrations 
Campus Partners: The Jack, Joseph and Morton Mandel School of Applied Social Sciences, The Mary Ann Swetland Center for Environmental Health and The Social Justice Institute

Community Partners: The Center for Community Solutions, The United Way of Greater Cleveland, Youth Opportunities Unlimited (as of 3/11/21)
The Kessler-Freedheim lecture honors Dr. Jane Kessler, Professor of Psychology and former director of the Mental Development Center, and Dr. Donald Freedheim, Emeritus Professor of Psychology and former Director of the Schubert Center.