Reservations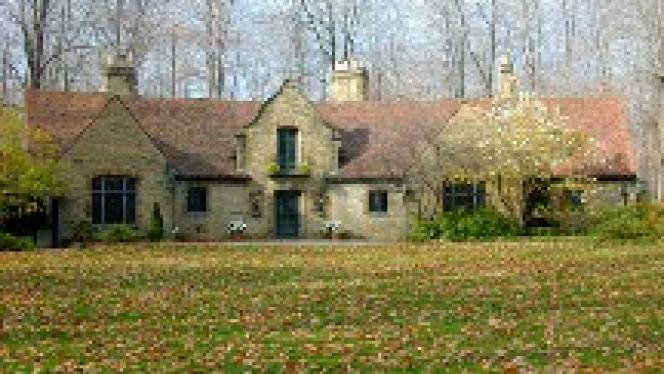 Sorry, we are unable to accept reservations at this time.
The Manor House is currently closed due to ongoing maintenance and construction projects. Reservations will not be accepted until these projects are completed. We sincerely apologize for the inconvenience.
Rental rates will be updated prior to the reopening.
Event Reservations: Monday - Saturday from 8:00 a.m. - 5:00 p.m. (No Sunday events)
Building Address: 37125 Fairmount Blvd., Hunting Valley, Ohio 44022
Event Coordinator:  216.368.0274, farm@case.edu
No pets permitted in building
There is a Latin inscription carved in stone above the main entrance to the Manor House, the country home that Andrew Squire built in 1930 for himself and his wife, Eleanor, in Hunting Valley.
Parva Domus, Magna Quies is the inscription that means "small house, great quiet." Adopting the sturdy but graceful form of the cottages found in England's Cotswold Hills, the result was this elegant building at Squire Valleevue Farm, which was donated to Western Reserve University following Andrew Squire's death in 1934. The house has served from time to time as the residence of the University's presidents.
Since 1992, the Manor House has been used for small social and business gatherings by CWRU departments and members of the University community. Its elegance is now complemented by audio-visual equipment and other modern amenities.
The Manor House at Squire Valleevue Farm is located in Hunting Valley, Ohio, about 10 miles east of the main university campus. Driving from University Circle, go east on Cedar then bear right onto Fairmount where the roads fork at the top of Cedar Hill. Continue following Fairmount east past S.O.M. Center Road (Route 91). The main entrance to the farm is at 37125 Fairmount Blvd., about three-quarters of a mile east of S.O.M. Center Road.