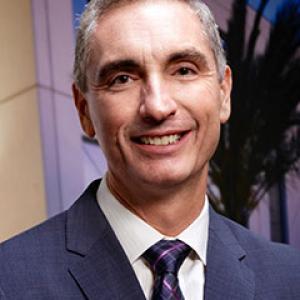 Friday, March 26, 2021, 4:00 PM (EST)
"Whom Do We Serve? Whom Do We Leave Behind?: Equity and Access in Music Education"  
FREE VIRTUAL EVENT
Music Colloquia provide a weekly forum for presentation and discussion of recent research by distinguished visitors, CWRU faculty, and graduate students in musicology, historical performance practice, and music education.
All Colloquia begin at 4:00 PM (Eastern Time) and will be offered virtually through the Spring 2021 semester. Members of CWRU and the wider Cleveland community are heartily welcome, as are students and colleagues at other institutions. 
For Zoom meeting links to individual presentations, please contact Sophie Benn.
---
ABOUT THE TALK
The state of school music education in the United States is not as apocalyptic as many suggest, yet there are many problems that must be confronted. One is a problem of access and equity: Who do we serve? Who do we leave behind? The other is a problem of structure: How and why do the policies, pedagogies, and frameworks of K-12 music education leave many behind? National trends in music coursework and participation will be presented alongside experimental frameworks and visions for more culturally responsive ends.  
ABOUT THE SPEAKER
Carlos Abril is Professor of Music and Associate Dean of Research at the University of Miami Frost School of Music. His body of research seeks to identify and document visible and invisible barriers to the study of music in schools, as well as to illuminate ways to make the study of music more relevant and accessible. He co-edited the books Teaching General Music: Approaches, Issues, and Viewpoints and Musical Experiences in Our Lives: Lessons We Learn and Meanings We Make.  Abril is the chair of the Society for Research in Music Education and has served on the Research Panel for the National Endowment for the Arts. He was recently honored with the Phillip Frost Award for Excellence in Teaching and Scholarship.