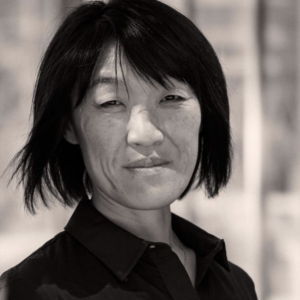 Friday, April 9, 2021, 4:00 PM (ET)
"Sensing Home: Documenting and Experimenting in Everyday Life"
FREE VIRTUAL EVENT
Music Colloquia provide a weekly forum for presentation and discussion of recent research by distinguished visitors, CWRU faculty, and graduate students in musicology, historical performance practice, and music education.
All Colloquia begin at 4:00 PM (ET) and will be offered virtually through the Spring 2021 semester. Members of CWRU and the wider Cleveland community are heartily welcome, as are students and colleagues at other institutions. 
For Zoom meeting links to individual presentations, please contact Sophie Benn.
---
ABOUT THE TALK:
In the United States, listening pedagogy has been formed within a particular point of privilege – whiteness – and underpins every relationship, both personal and institutional. For instance, listening pedagogy within an opera company is aimed at singers through all the other roles an opera company fills. As directors, C.E.O.s, presidents of the board, conductors and so on, these candidates serve as the institution's ear, amplifying a certain kind of listening across all nodes of a large and complex institution. Listening pedagogy then teaches and normalizes, for singers and audiences alike, a listening invested in whiteness. A listening pedagogy that is invested in whiteness takes the sound of a particular voice as a given, and it conceives of the voice as a closed system. That is, it believes that the sound the voice makes is the essential sound of a person. This listening serves to confirm the listener's attitudes and values, just as the panopticon preserves a particular power relationship. I think about the internalization of these values through vocal performance and listening as a panopticon ear. In this talk, I want to discuss the power of the panopticon listening technology, the ways in which it is wielded, and the ramifications of its use. I want to discuss its specific design and the assumptions upon which the panopticon ear rests, as awareness is how I believe we can contribute to dismantling it, one listener at a time.
ABOUT THE SPEAKER:
Nina Eidsheim is the author of 
Sensing Sound: Singing and Listening as Vibrational Practice
 and 
The Race of Sound: Listening, Timbre, and Vocality in African American Music
; co-editing 
Oxford Handbook of Voice Studies
; Co-editor of the 
Refiguring American Music
 book series for Duke University Press; recipient of the Mellon Foundation Fellowship, Cornell University Society of the Humanities Fellowship, the UC President's Faculty Research Fellowship and the ACLS Charles A. Ryskamp Fellowship. She received her bachelor of music from the voice program at the Agder Conservatory (Norway); MFA in vocal performance from the California Institute of the Arts; and Ph.D. in Musicology from the University of California, San Diego. Eidsheim is Professor of Musicology, UCLA Herb Alpert School of Music and founder and director of the UCLA Practice-based Experimental Epistemology (PEER) Lab, an experimental research Lab dedicated to decolonializing data, methodology, and analysis, in and through multisensory creative practices.