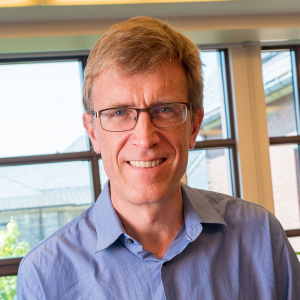 Friday, November 20, 2020, 4 p.m.
"Bach Laughs"
Music Colloquia provide a weekly forum for presentation and discussion of recent research by distinguished visitors and Case Western Reserve University faculty and graduate students in musicology, historical performance practice, and music education. All Colloquia begin at 4:00 p.m. (Eastern Time) and will be offered virtually through the Fall 2020 semester. 
Members of the CWRU and wider Cleveland community are heartily welcome, as are students and colleagues at other institutions. For Zoom links to individual presentations, please contact Francesca Brittan, fmb22@case.edu.
---
About Dr. Yearsley:
I first performed in public on an upright piano for a Blakely Elementary School recital on Bainbridge Island, Washington. I was in second grade, so the year must have been 1972, and the piece was definitely J. S. Bach's chart-topping Minuet in G (which is really not by Bach at all, I later found out). Since then I've been braving my stage fright in organ lofts around the world (until I gave up travel)—or seeking solace at lonely clavichords or vintage mini-Moogs, the latter with the world's first synthesizer ensemble, Mother Mallard's Portable Masterpiece Company, of which I've been a member for two decades. I left my island to go to college at Harvard, where I did lots of music but studied American History and wrote a thesis on water rights and tribal conflict on the Flathead Indian Reservation during the so-called Indian New Deal of the 1930s. After a year teaching in the Cambridge public schools, I found myself at Stanford doing a dissertation on music theory in the north German baroque and playing the organ (and a good deal of basketball). Towards the end of my graduate career I took the LSAT, readying myself to cast off from the Ivory Tower. But at Stanford I had the good fortune to meet the British-Danish keyboardist and musicologist Annette Richards—laying eyes on this outstanding Legal Alien for the first time in the chapel organ loft—and thanks to my liaison with her (thirty years and counting), I lucked into my current academic post as a professor at Cornell. I've made many recordings, including J. S. Bach's organ trio sonatas and, most recently, a set of improvisations with the singer-songwriter Annie Lewandowski called Bitter Banquet. I've published three books, each mostly about one Bach or another; the latest—Sex, Death and Minuets: Anna Magdalena Bach and Her Musical Notebooks—appeared last year from University of Chicago Press and was named one of the five best music books of 2019 by the Financial Times. I've been lucky enough to land various fellowships: an Alexander von Humboldt Fellowship in Berlin, a Wenner-Gren Fellowship at the University of Gothenburg in Sweden, and fellowships from the American Council of Learned Societies and the Guggenheim Foundation. As a writer my proudest affiliation is with the Anderson Valley Advertiser out of Mendocino County, California. I've been the music critic of this radical broadsheet—"America's last newspaper"—for thirty years, and since 2008 I've written a column every Friday for CounterPunch. Crowning my CV are the two daughters Annette and I sent out into the world.
About Dr. Yearsley's talk:
No composer's image is sterner than Johann Sebastian Bach's. Yet his early admirers painted a more varied picture, one that brightens the portrait of the black-robed Cantor. Bach's first biographers went out of their way to applaud his comic talents, praise mostly ignored by later commentators. The dark days of 2020 offer the chance to look—and listen— afresh to Bach the humorist, reveling in his daring wit, bizarre jests, and picturesque gags.