arts | sci magazine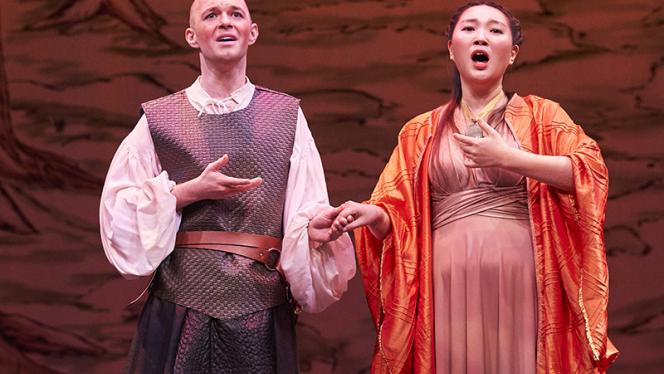 PERFECTLY ATTUNED
The university and the Cleveland Institute of Music celebrate 50 years of educational and artistic collaboration
BY ARTHUR EVENCHIK
Spring | Summer 2019
Case Western Reserve University (CWRU) and the Cleveland Institute of Music (CIM) participate in an integrated music program at the undergraduate and graduate levels. This exceptional partnership provides students the resources of a major university in the context of a liberal arts education, with those of a leading conservatory. 
Known as a top-ranked private research university with programs spanning the arts and sciences, engineering, health sciences, law, management, and social work, CWRU is one of the top schools for musicology in the world. CIM is one of just three independent conservatories in the United States devoted exclusively to classical music performance. For nearly half a century, these distinguished institutions have used the Joint Music Program (JMP)--a lively collaboration--to share collective resources, focusing on the strengths of each institution. 
Students enrolled at CWRU take applied music lessons/studio instruction, chamber music, theory, and eurhythmics courses taught by CIM faculty, while students enrolled at CIM take music history, music education, and general electives in the humanities and sciences taught by CWRU faculty.
Both CWRU and CIM are located in University Circle, giving students access to a wealth of cultural institutions within a short walking distance from campus.