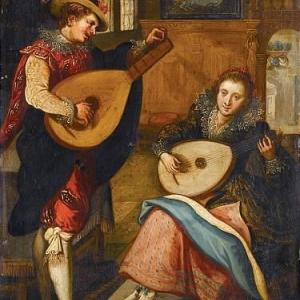 June 21, 2020 - 9:00 am
Cleveland Lute Fest 2020
Location: Case Western Reserve University
This week-long festival is dedicated to vihuela, lute, theorbo, and early guitars. This program offers world-class concerts from renowned performers, private lessons, masterclasses, workshops, and specialized courses. The CWRU Department of Music contributes to LSA by providing classroom, rehearsal and performance facilities.
More information available on the Lute Society of America webpage.
Questions? Jason Priset, festival director at lsafestivaldirector@gmail.com
---
The Lute Society of America, founded in 1966, is devoted to the lute and its music. Membership is open to anyone, anywhere – scholars and listeners as well as amateur or professional players. We share information through our publications, on our web pages, and at one or two annual Summer Seminars. Smaller regional meetings are occasionally sponsored as well. Many members subscribe to one or more of the e-mail forums operated by Wayne Cripps, in which discussion centers on the lute in general or on more specialized areas relating to historical plucked instruments. There are also several Internet social networking groups on Ning devoted to the lute, the cittern or the vihuela and early guitars.