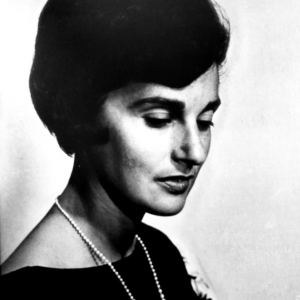 Sunday, October 25, 2020, 1:00 PM
Livestream event from the Maltz Performing Arts Center
Please join us for the 2020 Joan Terr Ronis Memorial Recital featuring Dana D'Orlando, oboe and Allison Siekmann, violin.
Dana and Allison earned this honor by demonstrating exceptional musicianship in their recent spring jury auditions. As co-winners of the prize, both students will receive a monetary award and will be honored at the undergraduate awards ceremony in the spring of 2021. 
Dana D'Orlando, oboe is a junior double majoring in biology and music. Throughout her musical career she has participated in various ensembles and organizations. Dana serves as president of CWRU's Music Therapy Club. After graduation she plans to continue her education in graduate school with hopes of pursuing a career in research. Dana would like to thank her applied instructor, Cynthia Watson (CIM), for all of her support and words of encouragement that have helped her grow into a stronger musician. 
Allison Siekmann, violin is a junior music education major and studies with Stephen Sims (CIM). She has previously performed in all state orchestras and participated in several chamber organizations. Beyond performing, Allison has a passion for music education and was awarded the Pat Ciricillo Music Education Scholarship. She serves as president of CWRU's chapter of the Ohio Collegiate Music Educators Association and is a member of Mu Phi Epsilon Phi Omicron, through which she teaches private lessons at the Joyful Noise Music School. Allison enjoys volunteering her time by playing with her string quartet for organizations such as the Ronald McDonald House and the Maryssa's Mission Foundation.
Program

Dana D'Orlando, oboe
Allison Siekmann, violin
Alicja Basinska, piano

Oboe Sonata in C minor, RV 54 -- Antonio Vivaldi (1678-1741)
1. Adagio
2. Allegro
3. Andante
4. Allegro
Partita for Violin No. 2, BWV 1004 -- J.S. Bach (1685-1750)
5. Chaconne
Sonata for Oboe and Piano -- Francis Poulenc (1899-1963)
1. Elégie
2. Scherzo
3. Déploration
Introduction and Rondo Capriccioso, Op. 28 -- Camille Saint-Saens (1835-1921)
Concerto for Violin and Oboe in C minor,  BWV 1060 -- J.S. Bach
1.Allegro
---
About the Recital
Leonard Ronis established the Joan Terr Ronis Recital Prize in 1996 as a memorial to his wife, the well-known Cleveland piano soloist, chamber music artist and teacher. The prize and recital are presented after jury exams are held each spring among undergraduate music students. The distinction is earned by demonstrating exceptional musicianship during an audition.
Previous winners include:
2019-20 | Diane Jo, violin and Karen Ji, piano
2018-19 | Devin Reddy, horn and Jason Linn, trombone
2017-18 | William Spallino, trombone and Madeline Yankell, soprano
2016-17 | Rebecca Pfeiffer, trumpet and Vincenzo Volpe, flute
2015-16 | Ryan Rose, saxophone and Ruolin Yang, violin
2014-15 | Sydney Vereb, flute and Jeff Einhaus, tuba
2013-14 | Lok Lei, violin and Nicholas Valentas, percussion
2012-13 | Frankie Delgado, bassoon and Nathan Budge, euphonium
2011-12 | Francis Blackman, voice and Dora Wu, violin
2010-11 | Alyssa Hoffert, saxophone
2009-10 | Karl Beheim, clarinet