Stay in Touch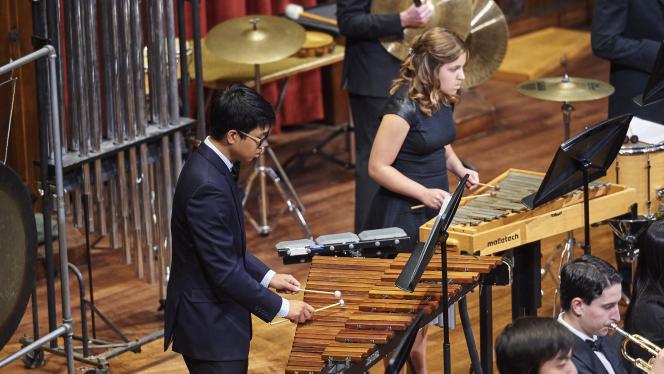 Join our Performing Arts Mailing List to receive emails about upcoming performances and some of our latest news and headlines.
Email general inquiries to music@case.edu.
For questions regarding Giving at CWRU, please contact 1.800.690.ALUM.
Donate to the Friends of Music fund.
-or-
Text @cwrugive to 52014 followed by #MUSIC and the dollar amount you wish to donate.
By donating to the Friends of Music Fund your contribution enables us to: 
Bring in guest artists to work with our students.
Purchase instruments and other equipment for use by our students and ensembles.
Support student travel to festivals and competitions.
Host special events for our students, alumni, and audiences.
---
M.A.D. Music Scholarship
The legacy of undergraduate student Micco Daniels lives on through the wonderful efforts of his family and the CWRU Department of Music with the M.A.D. Music Scholarship, presented annually to a rising sophomore music major with an outstanding GPA and commitment to their craft.
Gifts should be made payable to Case Western Reserve University (or CWRU) and noted for "M.A.D. Music Scholarship" or "In Memory of Micco Daniels." If giving online, use the "other" selection from the drop down menu, which will allow you to designate M.A.D. Scholarship.