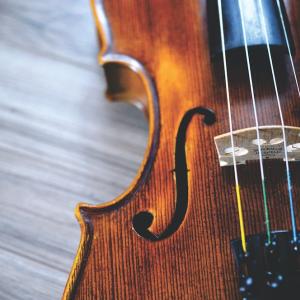 Friday, May 19, 2023
4:00 PM
Florence Harkness Memorial Chapel
Free and open to the public
Watch the Livestream >>
Event Details/Summary
Alicja Basinska, piano
Sonata for Violin and Piano in G minor - Claude Debussy (1862-1918)
   I.   Allegro vivo
   II.  Intermède: Fantasque et léger
   III. Finale: Très animé
Violin Sonata No. 2 - Maurice Ravel (1875-1937)
   I.   Allegretto
   II.  Blues
   III. Perpetuum mobile
Sonata in A major for Violin and Piano - César Franck (1822-1890)
   I.   Allegro ben moderato
   II.  Allegro
   III. Ben moderato Recitativo-Fantasia
   IV. Allegretto poco mosso
Bryan, who majors in Biology and Music, enjoys learning and performing. His primary instrument is the violin, but he has studied some piano and would like to learn other instruments when he has more time post-retirement. Though he hopes to enter medical school one day, Bryan ultimately aims to live a life full of happiness, peace, good movies, and music.
CWRU Music Concert Series
This performance is part of the CWRU Music Concert Series. These events are free and open to the public. Can't be with us in person? No problem! Watch the Livestream on concert day. 
---
We strongly encourage all campus visitors to be fully vaccinated—including boosters if eligible. All visitors and members of the university may choose whether to wear masks indoors on campus, unless they are in clinical settings, including the dental clinic, or have received university approval for an exception. We encourage everyone in the campus community to respect individual choices to wear a mask. Please remember that those with COVID-19 symptoms should stay home. Learn more about CWRU's COVID-19 response.