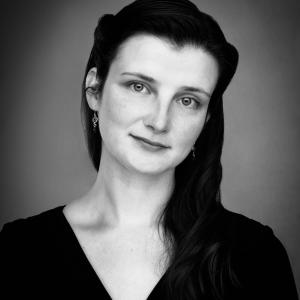 Thursday, May 18, 2023
12:00 PM
Florence Harkness Memorial Chapel
Free and open to the public
Watch the Livestream >>
Event Details/Summary
This program features a miscellany of pieces from the vast, multi-cultural tradition of music inspired by the Blessed Virgin Mary and St. Mary Magdalene. In the early Church, both saints were venerated within specific sanctoral feasts of the liturgical year, and throughout the Middle Ages a variety of paraliturgical prayers and music influenced by these liturgies also evolved. This recital draws upon this devotional realm, exploring many different regions and time periods across Europe through the perspective of the two Marys. 
Danur Kvilhaug, theorbo, lute, and voice
Jane Leggiero, viola da gamba
Anna O'Connell, harp and voice
Emily Curto, voice
Jonathan Goya, violin and voice
Andrew Hatfield, violin and vielle
Qin Ying Tan, harpsichord and organ
Soprano Rosemary Heredos is a specialist in Early Music with a particularemphasis on Gregorian chant. She holds bachelors degrees in music and Englishliterature from Kent State University, and an MA in Ritual Chant and Song fromthe University of Limerick, where she studied the Irish vernacular sean-nós stylewith Nóirín Ní Riain, and medieval chant and song with Catherine Sergent. Shehas performed with many ensembles in Europe and the States, including Cantoral,ANÚNA, Quire Cleveland, and Trobár. A church musician since her youth,Rosemary has cantored at Catholic churches around the world, and is currentlythe Coordinator of Liturgical Music at St. Anselm Church in Chesterland, Ohio. Sheis also a doctoral student at Case Western Reserve University, pursuing a DMA inHistorical Performance Practice where she studies voice with Ellen Hargis.Additionally, she teaches part-time in the Ethnomusicology department at KentState, and is a regular guest instructor for chant workshops at St. MeinradArchabbey in southern Indiana. 
CWRU Music Concert Series
This performance is part of the CWRU Music Concert Series. These events are free and open to the public. Can't be with us in person? No problem! Watch the Livestream on concert day. 
---
We strongly encourage all campus visitors to be fully vaccinated—including boosters if eligible. All visitors and members of the university may choose whether to wear masks indoors on campus, unless they are in clinical settings, including the dental clinic, or have received university approval for an exception. We encourage everyone in the campus community to respect individual choices to wear a mask. Please remember that those with COVID-19 symptoms should stay home. Learn more about CWRU's COVID-19 response.