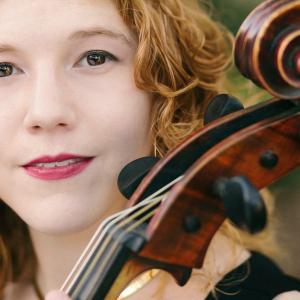 Tuesday, April 4, 2023
7:30 PM
Florence Harkness Memorial Chapel
Free and open to the public
Watch the Livestream >>
Event Details/Summary
The viola da gamba has long been considered an instrument that "went extinct" and had to be resurrected by the early music revival in the 20th century, but that narrative has been neatly disrupted by the last decade of scholarship. Peter Holman has documented a continuous thread of interest in the viol that connects the great viol traditions of the early 18th century through the 19th century into our own time, and Michael O'Loghlin has brought our attention to an often- overlooked hotbed of viol playing at the court of Frederick the Great. Tonight's presentation will take O'Loghlin's work as a starting point, examining the favorable conditions the viol experienced in Berlin and expanding the view to include the court of Mecklenburg-Schwerin. In these locations, players and composers were bringing the viol out of the "high baroque" and into the Classical era, incorporating the viol into music that was stylistically up to date with that of more well known late-18th century composers like Carl Phillip Emmanuel Bach, Franz Joseph Haydn, and Wolfgang Amadeus Mozart. This lecture recital will provide an introduction to the position of the viol in the late-18th century, with a focus on the music and issues of performance practice as they relate to the use of the instrument in this repertoire.
Musicians:
Phaik Tzhi Chua, violin
Jonathan Goya, violin and viola
Guillermo Sala Suárez, violin
Jaap ter Linden, cello
Rebecca Reed, cello
Mikhail Grazhdanov, fortepiano
About the Presenter
Jane Leggiero is cellist and violist da gamba completing her final year in the DMA program in Historical Performance Practice. Jane received her undergraduate degree in music from Oberlin College and did her master's work at Boston University in both Historical Performance and Musicology. She was a member of the Governor's Musick, ensemble in residence at Colonial Williamsburg in Virginia, where she enjoyed the opportunity to share music with people visiting from all over the world. As an educator, Jane has a particular interest in physically healthy playing and in helping students unlock the joy of making music together. She has worked privately with cello and viol students of all ages, as a coach for a variety of amateur ensembles, and has served on faculty at the Texas Toot and the Armstrong Community Music School. When she's not making music, Jane enjoys historical costuming (no deadlines allowed), interior painting (when it's not 90 degrees out), and tinkering around making harpsichords work better.
CWRU Music Concert Series
This performance is part of the CWRU Music Concert Series. These events are free and open to the public. Can't be with us in person? No problem! Watch the Livestream on concert day. 
---
We strongly encourage all campus visitors to be fully vaccinated—including boosters if eligible. All visitors and members of the university may choose whether to wear masks indoors on campus, unless they are in clinical settings, including the dental clinic, or have received university approval for an exception. We encourage everyone in the campus community to respect individual choices to wear a mask. Please remember that those with COVID-19 symptoms should stay home. Learn more about CWRU's COVID-19 response.