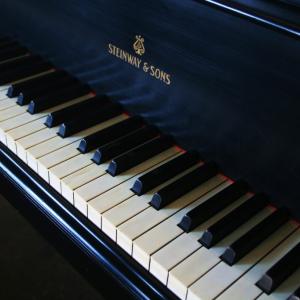 Saturday, December 10, 2022
4:00 PM
Florence Harkness Memorial Chapel
Free and open to the public. Livestream link provided below.
Event Details/Summary
View/download the concert program on this page.
Mr. Eric Charnofsky, Director
This concert showcases some of the various repertoire the piano students have worked on during this fall semester. Piano duets by Chopin, Brahms, and Respighi provide examples of actual keyboard ensemble music. There are also works by Chausson, Gaubert, Dvořák, and Schubert. This repertoire showcases student pianist collaborations with clarinet, flute, cello, and violin.
Thank you to our guest student performers for participating and sharing their talents. A special thanks to the students' applied lesson instructors, without whose dedication this program would not be possible: Gerardo Teissonnière, Sean Schulze, Shuai Wang, Carol Ruzicka, Heidi Ruby-Kushious, Bryan Dumm, and Daniel Gilbert. 
CWRU Music Concert Series
This performance is part of the CWRU Music Concert Series. These events are free and open to the public (no tickets required). Can't be with us in person? No problem! You can still join us via livestream. View the channel below on concert day. 
Live Stream in Harkness Chapel
---
Individuals attending Case Western Reserve University events are expected to be fully vaccinated, including boosters if eligible. All visitors and members of the university may choose whether to wear masks indoors on campus, unless they are in clinical settings, including the dental clinic, or have received university approval for an exception. We encourage everyone in the campus community to respect individual choices to wear a mask. Please remember that those with COVID-19 symptoms should stay home. University leaders continue to monitor pandemic developments and will adjust health protocols as circumstances warrant. Learn more about CWRU's COVID-19 response.