Undergraduate Admission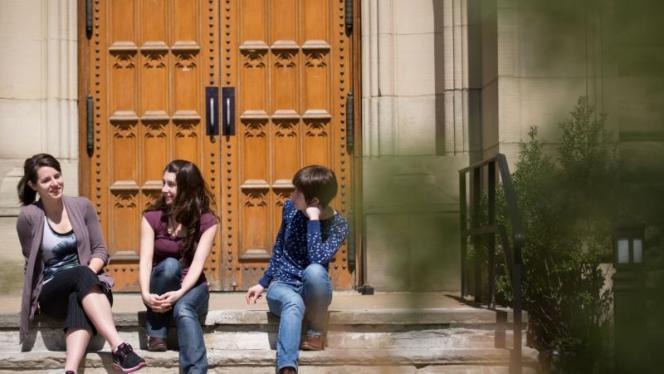 Our undergraduate degrees are designed to help you develop your interests and place you on the path to success! Explore the links provided on this page to discover useful information as you complete the application process to enroll in the College of Arts and Sciences at Case Western Reserve University.
The Department of Music offers undergraduate students a wide range of opportunities for musical study and participation, many of which take advantage of our Joint Music Program (JMP) with the Cleveland Institute of Music (CIM). 
Students interested in a music major can pursue a BA in Music or a BS in Music Education. All degree programs require submission of the Music Arts Supplement (the BS in Music Education also requires a live interview component). If you are interested in applying to either of these degree programs, please make sure to start at the links for our application procedures and audition information. 
Considering a different major? Students may pursue the minor in music, join an ensemble, or take any of our course offerings for non-majors without passing an entrance audition. However, all students applying for music scholarship must submit a Music Arts Supplement. 
For students who want to participate in musical activities on campus, our many ensembles are open to all CWRU students regardless of major, and we offer music lessons through the JMP with faculty from CIM (instructional fees apply).
The General Bulletin provides a complete overview of our program requirements and course offerings.
If you have questions about our undergraduate programs, please contact the Department of Music at music@case.edu or fill out the Prospective Student Inquiry.
"The Joint Music Program allowed me to study with masters in their fields, from world-class musicologists and music educators to spectacular vocal teachers. It is really the best education I could have asked for."

—Madeline Yankell, Music Education (CWR '19)