TRIAL MUSIC LESSON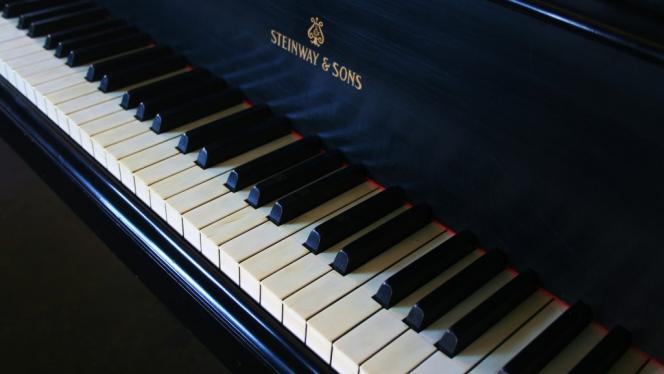 Admitted students interested in scheduling a trial music lesson should email Jennifer Wright. Allow 3 business days to coordinate logistics.
The Office of Undergraduate Admission staff is available to answer questions and can help you schedule in-person campus tours, online sessions, or register for open house programs. Reach them at admission@case.edu and 216.368.4450.
Just starting your college search? Request information: Prospective Undergraduate Student Inquiry.
Summer Visits
Register for a tour and information session with the Office of Undergraduate Admission (above) and contact us at music@case.edu to schedule a music overview. 
Open House Schedule
Music Overview Sessions offered during Open House Programs in the fall/spring are an excellent chance for prospective and incoming undergraduate students to engage with our faculty and current students. 
Admitted students: Register for visits and events specifically for admitted students here (login required).
Check back for Fall 2022 dates!
Online Sessions
A Virtual Music Overview is an excellent chance for prospective and incoming undergraduate students to engage with our faculty and current students. This general information session is open to all students and their families. Those in attendance are invited to stay online to watch a free virtual concert.
Sessions (typically held in the spring) are hosted by music staff, faculty, and current students. Access instructions will be shared upon registration (Zoom meeting).
Check back for Spring 2023 dates!
---
Graduate and Professional Students
Get all the information you need to start your graduate school career, including admissions standards and application details from the School of Graduate Studies. 
To schedule a visit, please contact the faculty representative for the graduate music program of your interest. 
---
News and Events
Enjoy events and performances presented by the Department of Music, find an archive of past concerts, recitals, discover our weekly forum for presentation and discussion of recent research, and explore some of our latest news and headlines!
---
Individuals attending Case Western Reserve University events are expected to be fully vaccinated, including booster if eligible. All visitors and members of the university may choose whether to wear masks indoors on campus, unless they are in clinical settings, including the dental clinic, or have received university approval for an exception. We encourage everyone in the campus community to respect individual choices to wear a mask. Please remember that those with COVID-19 symptoms should stay home.
University leaders continue to monitor pandemic developments and will adjust health protocols as circumstances warrant. Learn more about CWRU's COVID-19 response.