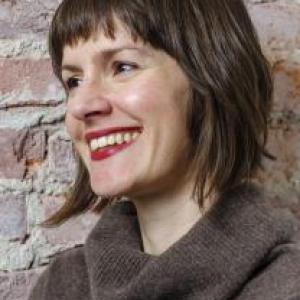 Friday, April 16, 2021, 4:00 PM (ET)
"Materiality, Labor, and the Intimacies of Early American Music Books"
FREE VIRTUAL EVENT
[sponsored by the Center for Popular Music Studies]
Music Colloquia provide a weekly forum for presentation and discussion of recent research by distinguished visitors, CWRU faculty, and graduate students in musicology, historical performance practice, and music education.
All Colloquia begin at 4:00 PM (Eastern Time) and will be offered virtually through the Spring 2021 semester. Members of CWRU and the wider Cleveland community are heartily welcome, as are students and colleagues at other institutions. 
For Zoom meeting links to individual presentations, please contact Sophie Benn.
---
ABOUT THE TALK:
This talk explores ideas of taste, politeness, and hospitality in early American music. It starts with a corpus of early American manuscript music books that were copied by amateur musicians. As objects that facilitated multimodal performance, manuscript books demonstrate powerfully the interpenetration of sonic and visual dimensions of amateurs' musical self-presentation. At the same time, these were highly personal books that mediated relationships. In order to unpack such intimacies, the talk introduces a particular family whose experiences showcase the ways musical taste and hospitality played out. This music-making transpired in homes, and the talk also considers domestic music making and from the position of the forced intimacies and isolation of research and writing during the pandemic.
ABOUT THE SPEAKER:
Glenda Goodman is a historian of early American music whose work explores the intersection of material culture, self-fashioning, gender, and race. Her first book, Cultivated by Hand: Amateur Musicians in the Early American Republic (Oxford University Press, 2020), delves into the gendered world of elite white musicking that was critical to the cultural work of nation-formation following the American Revolution. She is currently working on a book about the role Protestant sacred music played in eighteenth-century settler-Indigenous relations in the Native Northeast. Interdisciplinary collaboration is important to Dr. Goodman. With historian Rhae Lynn Barnes she is editing a book and digital humanities project titled American Contact: Intercultural Encounter and the History of the Book, and the Colloquy she and Dr. Barnes convened on "Early American Music and the Construction of Race" is forthcoming in the Journal of the American Musicological Society this Fall. More information about Dr. Goodman's publications and teaching can be found on her University of Pennsylvania Music Department faculty page.