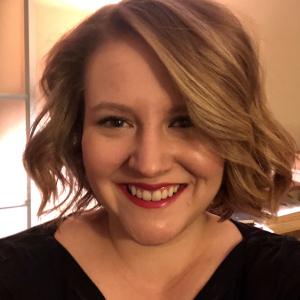 Friday, February 11, 2022, 4:00 PM
Harkness Chapel, Classroom, (11200 Bellflower Road Cleveland, OH)
"Whales, Wolves, and Saxophones: New Age Music as Mediator of 'The Wild'"
Music colloquia provide a weekly forum for presentation and discussion of recent research by distinguished visitors and CWRU faculty and graduate students in musicology, historical performance practice, and music education.
This talk will take place on campus and is free and open to the public. 
About the Talk
 "[Missa Gaia] succeeds in providing through music an unmistakable intuition of the distance and magnitude of the universe, and of the unity of human life with animal life and with the cosmos itself." For Mary W. Kime, writing for Environmental Review, the 1982 recording Paul Winter's Missa Gaia/Earth Mass reveals mysteries of life and uncovers hidden structures of the universe, a great feat for a 63-minute performance. In this talk, I situate Winter and his music at the intersection of the New Age movement, mainstream environmentalism, and the eco-spiritual philosophies of deep ecology. I argue that through the medium of New Age music, a genre that became increasingly popular during the 1970s and 1980s, Winter communicates the deep ecology ideal of equality between humans and nature, while advocating for the protection of endangered species. 
About the Speaker
Taylor McClaskie is a PhD Candidate in musicology. Her work centers on ideas of music, sound, and environmentalism in the 20th and 21st centuries. Taylor is currently completing a dissertation entitled, "Listening Deeply: Music, Sound, and Deep Ecology in 1980s North America" where she explores the ways in works by Pauline Oliveros, Philip Glass, and popular New Age artists engage with and reflect eco-spiritual movements of the late 20th century. 
---
Increasing COVID-19 cases within Northeast Ohio have prompted Case Western Reserve University to resume its requirement that masks be worn indoors. In addition, only those who are fully vaccinated (two weeks past their final dose) should attend any campus event. Leaders continue to monitor pandemic developments and may need to adjust health protocols further as circumstances warrant. In-person is subject to change based on COVID-19 guidelines. Learn more about CWRU's COVID-19 response.