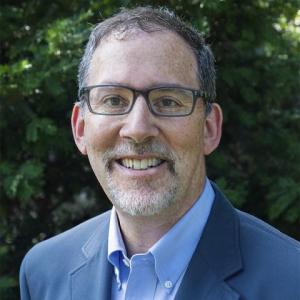 Friday, March 3, 2023
4:00 PM 
Harkness Chapel, Classroom
"The CRIM Project:  A Digital Musical Collaboratory for Renaissance Music"   
Music colloquia provide a weekly forum for presentation and discussion of recent research by distinguished visitors and CWRU faculty and graduate students in musicology, historical performance practice, and music education.
All talks happen on Fridays at 4:00 PM (Eastern) in Harkness Chapel, Classroom, and are open to the public unless noted otherwise. 
About the Talk
What is similarity in music? How can digital tools help us to understand the relatedness of works and styles? Borrowing, allusion and similarity have always been a part of musical expression, and thus are of intrinsic interest to musicians interested in any of a wide range of styles and composers, from Handel to Stravinsky, and from layered medieval motets to film music. For those interested in the Renaissance, perhaps no genre embodies this process of borrowing and transformation more than the so-called Imitation (or Parody) Mass of the sixteenth century, in which composers transformed a Latin motet, French chanson or Italian madrigal into a vast cyclic setting of the five movements of the Mass Ordinary. Hundreds of such compositions survive from the period, but only a few have ever been explored in any detail, and in ways that represent varied and mutually exclusive methods and approaches. 
The recent digital turn in musicology affords new ways of examining this repertory, and early music more generally, with tools and techniques that put the power of data science to work in the service of scholars and students keen to understand the craft of counterpoint both up close and at a distance. During this interactive session, we'll explore some of the concepts, practices and challenges in the digital domain and how new tools for encoding, annotating, and analyzing music developed in the course of the international collaborative CRIM Project invite us to think across the disciplines (from musicology to data science) to map musical patterns both in their details and on a massive scale, discovering new ways of understanding music, and building new communities for teaching and research.
Learn more about the CRIM Project: 
About the Speaker
Richard Freedman is Professor of Music and John C. Whitehead '43 Professor of Humanities at Haverford College. Widely published on the musical cultures of the Renaissance (including The Chansons of Orlando di Lasso and their Protestant Listeners: Music, Piety, and Print in Sixteenth-Century France (Rochester, 2001), and Music in the Renaissance, 2, vols. (New York, 2012; also available in Spanish translation via Akal publishers [2018]), he has also been a leader in digital musical scholarship through his work with the American Musicological Society, the Renaissance Society of America, and Répertoire International de Littérature Musicale. 
His digital projects (The Lost Voices Project [2012–2014; http://digitalduchemin.org] and Citations: The Renaissance Imitation Mass [2014–Present; http://crimproject.org]) have been sustained by an enduring partnership with Centre d'études supèrieures de la Renaissance in Tours, and by awards from the National Endowment for the Humanities, the Mellon Foundation, La Maison des sciences de l'homme, the American Council of Learned Societies, and by Le Studium, the Loire Valley Institute for Advanced Study in Orléans, where in 2019 he held the Marie Skłodowska-Curie Research Fellowship.
---
We strongly encourage all campus visitors to be fully vaccinated—including boosters if eligible. All visitors and members of the university may choose whether to wear masks indoors on campus, unless they are in clinical settings, including the dental clinic, or have received university approval for an exception. We encourage everyone in the campus community to respect individual choices to wear a mask. Please remember that those with COVID-19 symptoms should stay home. Learn more about CWRU's COVID-19 response.