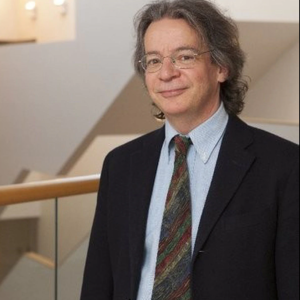 Friday, March 18, 2022
Harkness Chapel, Classroom
In Person

Music colloquia provide a weekly forum for presentation and discussion of recent research by distinguished visitors and CWRU faculty and graduate students in musicology, historical performance practice, and music education.
All talks happen on Fridays at 4 PM and are free and open to the public. 
About the Talk
"Late Style in Exile: Beethoven and the Missa Solemnis"
Massive, difficult, and ever imposing, Beethoven's Missa Solemnis has often been exiled to its own problematic space, apart from the rest of his later music.  This talk will engage some of the contradictions and paradoxes perceived in the Missa Solemnis, listening out for late-style musical traits as well as for features that have made the work problematic throughout its reception history. 
About the Speaker
Scott Burnham is Distinguished Professor of Music at the Graduate Center, City University of New York. He is the author of Beethoven Hero (Princeton, 1995), a study of the values and reception of Beethoven's heroic-style music, and Mozart's Grace (Princeton, 2013), an exploration of beauty in Mozart's music.  His recent co-edited volume Ways of Hearing: Reflections on Music in 26 Pieces (Princeton, 2021) features thoughts about music by a range of creative spirits, including Richard Powers, Gustavo Dudamel, and Ruth Bader Ginsburg.
---
The number of COVID-19 cases nationally and in our region requires Case Western Reserve to enhance efforts to reduce transmission risks on campus. Masks must be worn indoors—preferably KN95s or at least surgical ones; cloth masks are strongly discouraged. In addition, only those who are fully vaccinated (i.e., have received the booster if eligible) should attend any campus event. Leaders continue to monitor pandemic developments and will adjust health protocols as circumstances warrant. Learn more about CWRU's COVID-19 response.