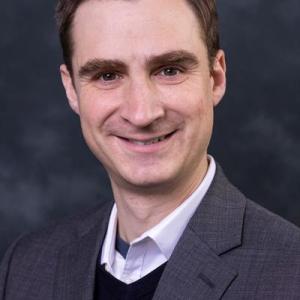 Friday, March 24, 2023
4:00 PM 
Harkness Chapel, Classroom
Music colloquia provide a weekly forum for presentation and discussion of recent research by distinguished visitors and CWRU faculty and graduate students in musicology, historical performance practice, and music education.
All talks happen on Fridays at 4:00 PM (Eastern) in Harkness Chapel, Classroom, and are open to members of the CWRU community unless noted otherwise. 
About the Talk
"Mapping the Musical Galaxy: Confessions of a Leitmotif Collector"
The impulse to count, to categorize, to map is endemic to music scholarship. Patrick McCreless (2011), noting an affinity between birders and music theorists, observes how "listing" of avian species—for which we may substitute any manner of musical object—is a pursuit borne of love and a means of demonstrating "skill, mastery, and ownership." For musical listers, the reward is not the end product, but the act itself, which is endless. As Eco (2009) notes, what is most exciting is not what has already been cataloged, but what has been left out: a proper list "cannot but end in an etcetera."
Since 2015, I have been working on a thematic catalog for the Star Wars film series. What began as a single-page document has ballooned into a 70 page, 300-musical example, 25k-word long encyclopedia of sorts, viewed tens of thousands of times online, even ending up in the hands of composer John Williams. Throughout its construction, the scope and motivation for this project has shifted, subject to constant revision and reevaluation. Even now, with the 9 films of the "Skywalker Saga" concluded—and with it, presumably, Williams's involvement—the catalog resists completion, with new avenues of research inside (and out from) the document seemingly paving themselves.
In this presentation, I will reflect on the experience of curating such a latter-day Thematische Verzeichnis. Though the immediate object of my work has been on a set of film scores of enormous cultural impact, my focus today is more on the nature of the project in the abstract: as an exercise in scholastic "listing"; as a part of complex musicological tradition with obvious canon-forming dimensions; and a data-driven endeavor with implications in an era of information-superfluity. I will consider the thematic catalogue's lineage, from the leitmotif pamphlets of the 19th century to the massive digital corpus studies of the 21st. Along the way, I will note some of the difficult (often pleasingly unanswerable) definitional, practical, and ideological problems that emerge in the act of thematic cataloguing. To the extent that is possible, I will critically examine those assumptions and impulses that undergird my own taxonomic practice. Special attention will fall on musical themes for maps themselves in Episodes 2, 7, and 9.
About the Speaker
Frank Lehman is an Associate Professor of Music at Tufts University, and holds degrees from Brown University and Harvard University. His research has explored a range of styles and repertoires, from Schubert to ambient music, with a special emphasis on music and the moving image. Lehman's work has been featured in a number of media outlets, including The Washington Post, The Boston Globe, The New Yorker, The Chronicle of Higher Education, NPR, and too many podcasts to count. His first book, Hollywood Harmony: Musical Wonder and the Sound of Cinema, came out with Oxford University Press in 2018. He is editor of the forthcoming Studying the Score: Music Analysis and Film, due from Routledge in 2023. His next book project is tentatively entitled The Skywalker Symphonies: Musical Storytelling in Star Wars. After that, he hopes to turn to his long-running side interest in symphonic form and composers on the margins of the canon. Lehman is also an avid birder and bird photographer, and has a strong if non-academic interest in all matters of natural history.
---
We strongly encourage all campus visitors to be fully vaccinated—including boosters if eligible. All visitors and members of the university may choose whether to wear masks indoors on campus, unless they are in clinical settings, including the dental clinic, or have received university approval for an exception. We encourage everyone in the campus community to respect individual choices to wear a mask. Please remember that those with COVID-19 symptoms should stay home. Learn more about CWRU's COVID-19 response.