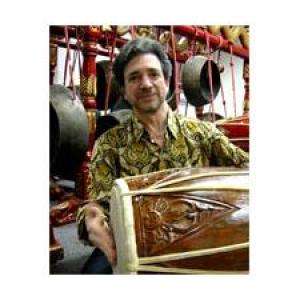 Friday, September 30, 2022
4:00 PM 
Harkness Chapel, Classroom
Music colloquia provide a weekly forum for presentation and discussion of recent research by distinguished visitors and CWRU faculty and graduate students in musicology, historical performance practice, and music education.
All talks happen on Fridays at 4:00 PM in Harkness Classroom and are open to the public. 
About the Talk
"The Problem of Collective Musical Property"
Music involves both individual and collective creativity, but it is much easier to acknowledge the former than the latter, especially when it comes to assigning ownership rights (what developed countries call copyright). Diffuse, informal musical communities are not recognized in copyright law, which often has a hard time dealing with traditional music.  In societies where individuals are expected to defer to the communal will, traditional music can be thought of as group property.  But in individualistic (post-)industrial societies, music in the oral tradition—the work of anonymous composers—finds no legal protection.  From time to time performers of "folk" music have tried to remedy this situation, though they have problems finding a person or thing that can legitimately be assigned the rights in the folk tradition.  In this paper, I discuss two case studies to illustrate the challenges they confronted and the solutions they found.
About the Speaker
Marc Perlman, ethnomusicologist, received his Ph.D. from Wesleyan University. Before joining Brown University, he spent a year as a Fellow of the Society for the Humanities at Cornell University. He has also taught at Tufts University, and in Indonesia, where he was founding editor of the Journal of the Indonesian Musicological Society. His scholarly writings have appeared in the journals Ethnomusicology, Asian Music, Musical Quarterly, Postmodern Culture, Music Perception, Indonesia, Social Studies of Science, and in the revised edition of the New Grove Dictionary of Music and Musicians. He has also published in Rhythm Music Magazine and the New York Times. He is a past president of the Northeast Chapter of the Society for Ethnomusicology.
---
Individuals attending Case Western Reserve University events are expected to be fully vaccinated, including boosters if eligible. All visitors and members of the university may choose whether to wear masks indoors on campus, unless they are in clinical settings, including the dental clinic, or have received university approval for an exception. We encourage everyone in the campus community to respect individual choices to wear a mask. Please remember that those with COVID-19 symptoms should stay home. University leaders continue to monitor pandemic developments and will adjust health protocols as circumstances warrant. Learn more about CWRU's COVID-19 response.