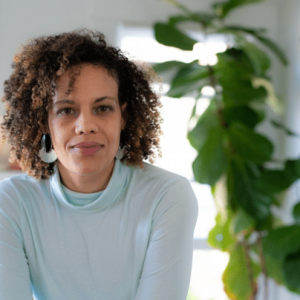 Friday, October 7, 2022
4:00 PM 
Harkness Chapel, Classroom
Sponsored by the Center for Popular Music Studies​​​​
Music colloquia provide a weekly forum for presentation and discussion of recent research by distinguished visitors and CWRU faculty and graduate students in musicology, historical performance practice, and music education.
All talks happen on Fridays at 4:00 PM in Harkness Classroom and are open to the public. 
About the Talk
"'Agencies of Menace': The State, the Car, and the Music in Between" 
In this work-in-progress, Redmond listens in conspiracy with Black drivers and passengers in the moments before fatal traffic stops in order to mark the histories and scale of state violence and the ways in which Black living eludes contemporary music study.
About the Speaker
Shana L. Redmond (she|her) is a writer and scholar of Black life and culture. She is the author of Anthem: Social Movements and the Sound of Solidarity in the African Diaspora (NYU Press, 2014) and Everything Man: The Form and Function of Paul Robeson (Duke UP, 2020), which received a number of prizes including a 2021 National Book Award. She regularly writes for public outlets including NPR and the BBC, as well as having authored liner notes for the vinyl soundtrack release of Jordan Peele's film Us (Waxwork Records, 2019) and String Quartets, Nos. 1-12 (TUM Records, 2022) by musician-composer-creative Wadada Leo Smith. She is Professor of English and Comparative Literature and the Center for the Study of Ethnicity and Race at Columbia University and, in 2022-2023, President of the American Studies Association.
---
Individuals attending Case Western Reserve University events are expected to be fully vaccinated, including boosters if eligible. All visitors and members of the university may choose whether to wear masks indoors on campus, unless they are in clinical settings, including the dental clinic, or have received university approval for an exception. We encourage everyone in the campus community to respect individual choices to wear a mask. Please remember that those with COVID-19 symptoms should stay home. University leaders continue to monitor pandemic developments and will adjust health protocols as circumstances warrant. Learn more about CWRU's COVID-19 response.