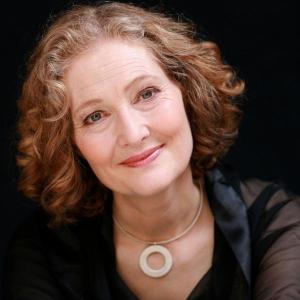 Saturday, November 5, 2022
11:30 AM - 1:00 PM
2:00 PM - 3:30 PM
Florence Harkness Memorial Chapel
Free and open to the public
Event Details/Summary
View the full program on this page. 
Dame Emma Kirkby, one of the world's greatest and most influential sopranos and a driving force of the "early music revival" will give a masterclass for vocal students from the Case Western Reserve University Historical Performance Practice program. 
Members of the community are invited to the performance Saturday, Nov. 5, at 11:30 AM and 2:00 PM in Harkness Chapel.
Kirkby's career spans nearly 50 years and a discography of more than 100 recordings. This masterclass will be given with Swedish lutenist Jakob Lindberg, Kirkby's long-time musical partner.
Focusing on 17th century English song, works performed will include Dowland, Purcell, Blow, and Ives.
Inquiries: Peter Bennett, Head of Historical Performance <lpb4@case.edu>
---
Individuals attending Case Western Reserve events are expected to be fully vaccinated, including boosters if eligible. All visitors and members of the university may choose whether to wear masks indoors on campus, unless they are in clinical settings, including the dental clinic, or have received university approval for an exception. We encourage everyone in the campus community to respect individual choices to wear a mask. Please remember that those with COVID-19 symptoms should stay home. University leaders continue to monitor pandemic developments and will adjust health protocols as circumstances warrant. Learn more about CWRU's COVID-19 response.