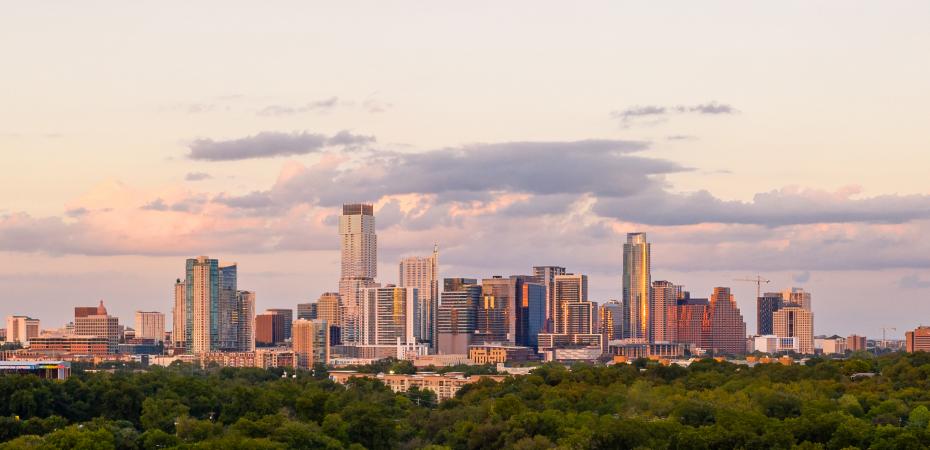 Message from the Austin Program
The Master of Science in Anesthesia Program is pleased to announce a new educational site in Austin, Texas. We will matriculate our first class in May 2022.  
 
Our Austin location follows the establishment of our main site in Cleveland in 1970, and off-site locations in Houston and Washington, D.C. in 2010 and 2012 respectively. Just over 10 years ago, we proudly celebrated our 40th anniversary and the opening of our Houston location. Now, with our 50th anniversary celebration, we are excited to offer students a second location in Texas in which to earn a Case Western Reserve University MSA degree.
 
The launching of our new site in the capital of Texas is part of our long-term goal to increase our national presence while continuing our commitment to small classes, hands-on learning, high academic standards, and teaching in a supportive environment.
 
We have been planning the Austin program for more than a year and are in the process of finalizing arrangements. The physical location of our program office, classroom and simulation lab is expected to be in the vicinity of Round Rock, which is in north Austin. We have created strategic partnerships with St. David's Healthcare Systems, Baylor Scott & White Health, and Austin Anesthesia Group. The program is proud to work with our clinical partners in the region to contribute to our community's healthcare needs. 
Our enrollment goal for the Austin site in its inaugural year is up to 12 students. Our early decision application deadline is October 1, and our regular decision deadline is February 1, for a program start on May 31, 2022. We are now accepting applications for all our program locations -- Cleveland, Houston, Washington, and Austin. 
 
The opening of our Austin educational site is a wonderful occasion for all of us. We are grateful to every individual who has partnered with the MSA Program, and we would like to thank them for their leadership, vision, and perseverance in creating MSA Austin. We have built on our past successes, and we will build on our present success to have an even larger impact on AA education in the years ahead. We look forward to our bright future, and we commit to continuing our legacy of excellence in education.