Kenneth Maloney, CAA and Houston Program Director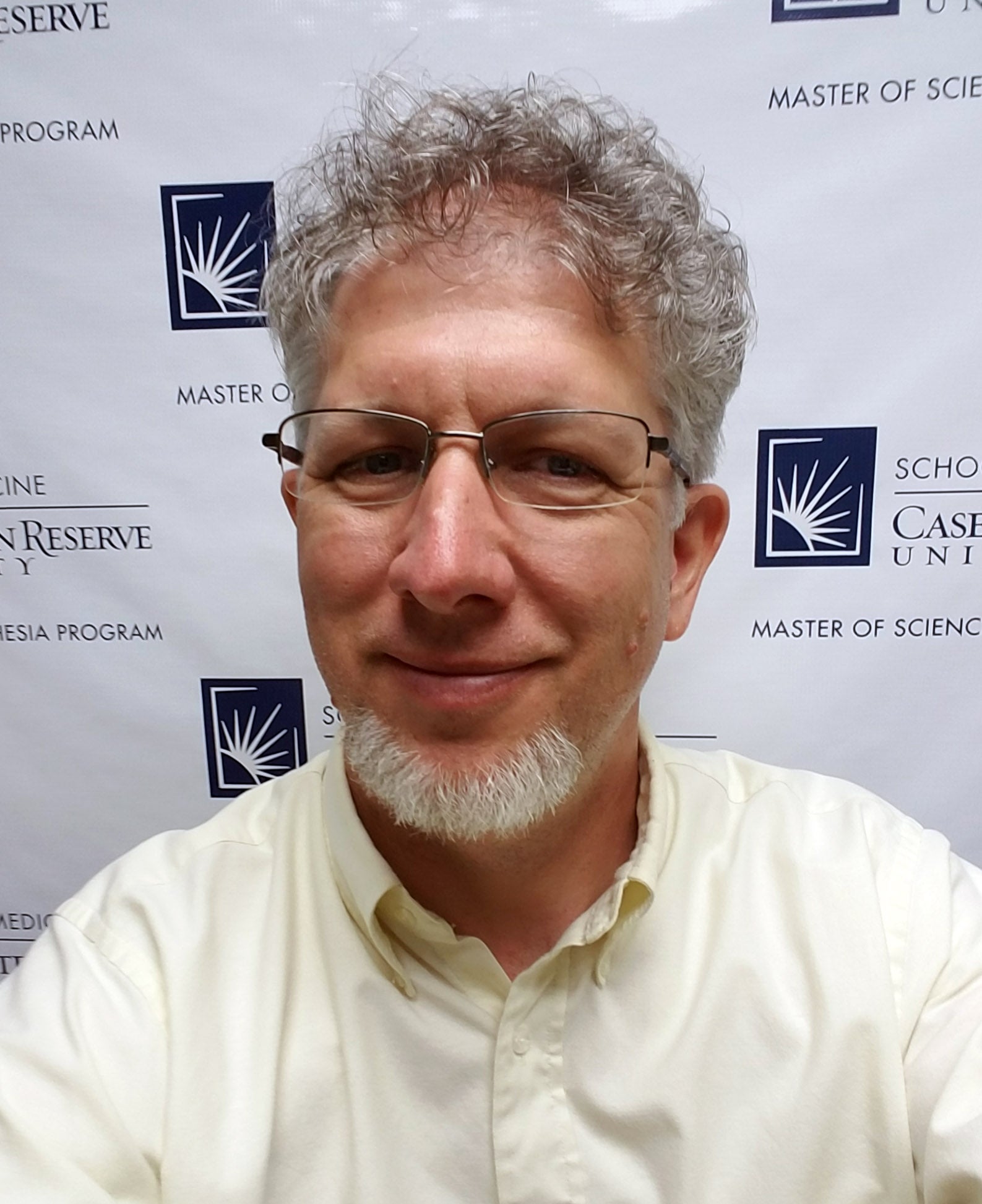 Message from the Program Director for Houston
‌The CWRU MSA Program in Houston and the Department of Anesthesiology & Perioperative Medicine at Case Western Reserve University School of Medicine are fully committed to this CAA training program. Although the Houston site is relatively new, our history is grounded in over 40 years of successful CAA education. The CWRU MSA Program's basic credo and fundamental principles are the same no matter the location.
We give you the support that empowers you to make decisions. Come here and you will be taught to think critically and to act decisively. Diversity of clinical exposures is the basis of our program. While in training at CWRU MSA Houston you will rotate at various top-tier hospitals, including University of Texas-Houston-Memorial Hermann Hospital at the Texas Medical Center, Texas Heart Institute at St Luke's Episcopal Hospital, Texas Children's Hospital, Children's Medical Center of Dallas, Children's Healthcare of Atlanta and several Texas regional medical centers.
The highlight of our program is the outstanding clinical training each student receives. Our university, our affiliation with the University of Texas Health Science Center Houston and community training sites offer a multitude of clinical experiences. The primary training site is Memorial Hermann in the Texas Medical Center (MHH-TMC). MHH-TMC has earned distinction as one of the nation's top hospitals in U.S. News & World Report's "America's Best Hospitals" issue, recognized in the areas of Heart and Heart Surgery, and Gynecology. The hospital continues to receive recognition in the specialty areas of Urology and Kidney Disease. Memorial Hermann-Texas Medical Center ranked 46 in Heart and Heart Surgery, 38 in Gynecology, 30 in Kidney Disorders and 48 in Urology. MHH-TMC is also home to the Mischer Neuroscience center, and has over 377 thousand ER admissions.
The Texas Medical Center, is the largest medical complex in the world. It has 54 institutions, sees 7.1 million patients, performs more than 350,000 surgeries and delivers over 28,000 babies each year. The program is housed in the University of Texas Professional Building in the heart of the Medical Center, allowing our students to be at the center of worldwide medical excellence. Our graded clinical responsibility offers our students a supportive environment to learn the CAA profession to the fullest. Our didactic education program is second to none.
Although CWRU MSA Program is one of the original training programs in our profession, we do not rest on our laurels. We constantly request feedback from our students and faculty in order to improve our program. The students are actively involved in decisions that affect their training. The combination of an excellent clinical environment and strong academic endeavors make our training program one of the best in the country. Come visit us, I know that you will be impressed with what CWRU MSA Houston and Houston, TX has to offer.