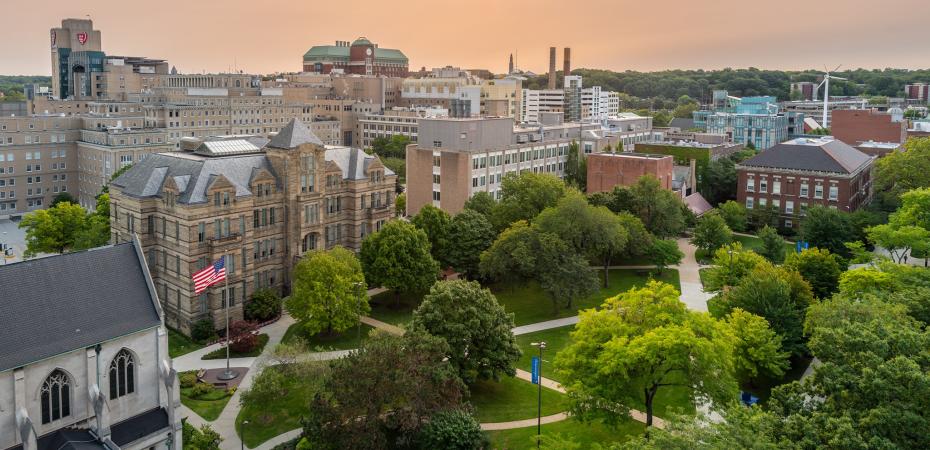 Joe Rifici, CAA, M.Ed., Cleveland Program Director
Message from the Program Director for Cleveland
The Cleveland Master of Science in Anesthesia Program and Center for Medical Education at Case Western Reserve University School of Medicine are fully committed to its anesthetist graduate program. We are very proud of our heritage as one of the founding Master of Science in Anesthesia programs in the country. We have hundreds of graduates practicing across the country in various roles as chief anesthetists, program directors, clinical instructors, and front-line practicing certified anesthesiologist assistants.
If you are considering pursuing a master's degree in anesthesia, I recommend that you ask yourself two important questions:
Will I learn to think critically and develop confidence in my decision-making abilities?
Will my clinical exposure be diverse?
At CWRU, the resounding answer to both questions is yes.
Even though we are an established Master of Science in Anesthesia program, we are by no means complacent. We continually strive to stay on the cutting edge of clinical medicine, education, and anesthesiology.
Our credo is that you learn more by making decisions yourself than by watching someone else make them. We give you the support that enables you to make those decisions. If you come to Cleveland, you will be taught to think critically and act decisively. Diversity of clinical exposures is the basis of our program.
While in training, you will rotate at top-tier hospitals, including
We firmly believe that broad-based exposure to different patient populations and hospital systems that occurs during your training at CWRU will provide you a foundation for success in your future.
However, it is the people in Cleveland that truly set our students apart from others. Our clinical and didactic faculty are outstanding educators, clinicians, and mentors. We strive to recruit faculty—and students—with strong character traits in the areas of competence, character, compassion, and communication.
Students are actively involved in decisions that affect the training program, helping to scrutinize and improve our work. The combination of an excellent clinical environment and strong academic endeavors makes our training program one of the best in the country.
Come visit us. See for yourself. I know that you will be impressed with what the Master of Science in Anesthesia Program and Cleveland, Ohio have to offer.
Sincerely,
‌Joseph M. Rifici, CAA, M.Ed.
Executive Program Director
Master of Science in Anesthesia Program
Assistant Professor of Anesthesiology
Case Western Reserve University School of Medicine